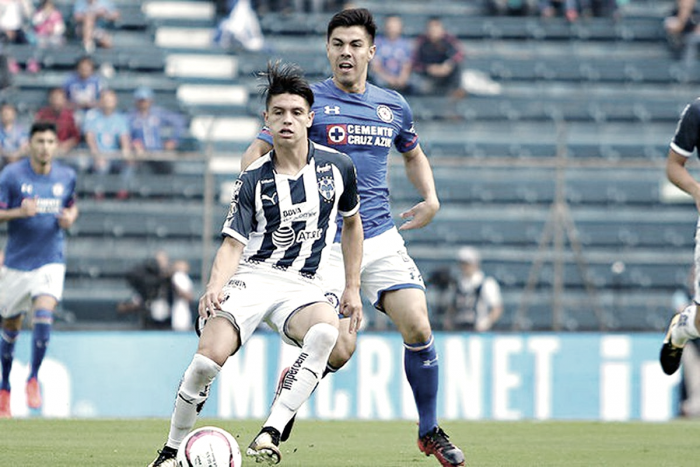 The last six months have been one to remember for Jonathan Gonzalez. The Santa Rosa, California born soccer player made his debut for Monterrey's senior team on July 21 and he hasn't looked back. He became an immovable option in the defensive midfield position for Mexico's best team during the Liga MX Apertura season, helping the team to the top of the table with 37 points and while also winning a Copa MX title in December as well. While Monterrey would fall short of the Liga MX title to cross-town rivals Tigres, in one of the best finals ever, Gonzalez earned a spot in the Liga MX best XI.
Gonzalez at fourteen moved from California to Monterrey and has represented the United States at the U-16, U-18, and twice this year at the U-20 level. As Gonzalez continued to impress in league play, U.S. coach Bruce Arena sang his praises, but in the middle of a murky World Cup qualifying campaign, never called on Gonzalez. By now everyone knows the story, USA failed to qualify, Arena was fired, and the U.S. soccer finds themselves in the middle of chaos with no coach and no president. In the middle of all the chaos after the failure of missing out of the World Cup, the US still had a friendly with Portugal in November.
Fall through the U.S. cracks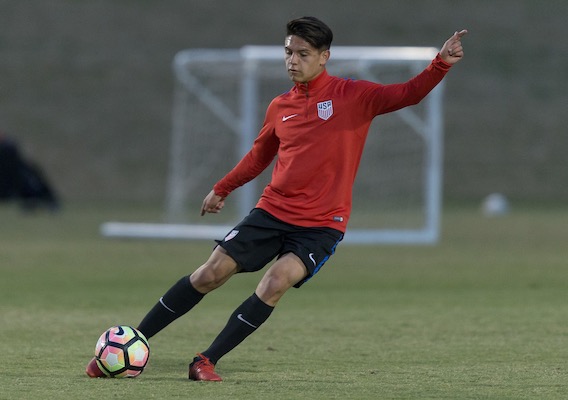 That team was based on mostly young and promising American talents who had no part in the disastrous World Cup campaign, but as Gonzalez told Soccer America, "I wasn't called in, in November,"
The lack of communication from the US Federation to talk to Gonzalez about where he stood has seemed to upset him enough to now put his future with the team in question. As reported by ESPN Mexico, the Mexican Federation has now taken this opportunity to make a push at getting Gonzalez to which from playing with the US to Mexico. Born to Mexican parents allows Gonzalez to pick between the two countries, and since he's already represented the United States at the youth level, he would have to file a one-time which to play for Mexico. Over the Liga MX winter break Mexican FA higher-ups went to California to talk to Gonzalez and he has spoken with national team head coach Juan Carlos Osorio, and will be expected to be called up to Mexico's January friendly against Bosnia and Herzegovina.
A fit for El Tri
If he does decide to make the switch, there's a real possibility that Gonzalez would make Mexico's World Cup roster. Osorio has shown a willingness to give youngsters a chance to prove themselves as seen by the increased playing time and chances given to the likes of Hirving Lozano, Cesar Montes, and Edson Alvarez. Gonzalez has already sent Mexican internationals Jesus Zavala and Jesus Molina to the bench as he's made the defensive midfield position his own for Monterrey.
The other thing in his favor is that Mexico lacks a defensive midfielder, Alvarez, and Diego Reyes have been the two players who've recently been given the chance to play there and the results have varied but have lacked in consistency. Both are also playing out of position as they both are more natural defenders than defensive midfielders. The other best option is Rafa Marquez, but still in the middle of a very complex legal battle, and the fact that Marquez at 38 is closer to Osorio's age than Gonzalez's, he's not guaranteed to be an option for the World Cup.
At only 18 Gonzalez could very well do nothing and keep all his options open. Still, it looks like Mexico have made their move to try and lure away Gonzalez from the US at a time where the US is in a transition stage and Mexico are in a need of a player of his quality.