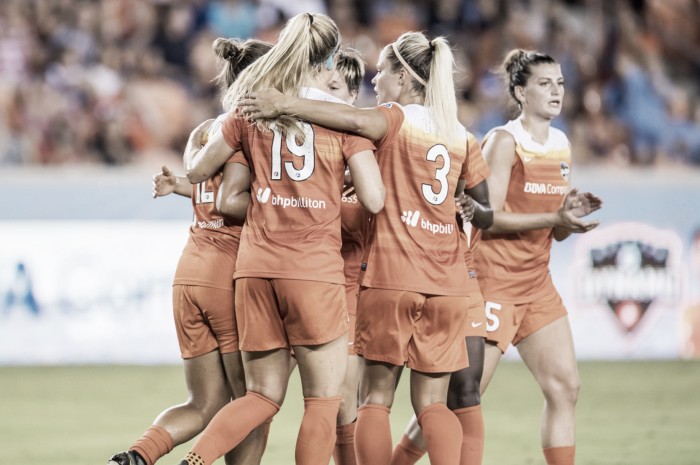 The Houston Dash had a rather disappointing 8th place finish in the 2017 NWSL season. They went through plenty of changes in the 2017 season and these continued throughout the off season. With a new coaching staff under Vera Pauw and Lisa Cole as her assistant, the Dash look to 2018 with hope they will finally see the NWSL postseason.
Houston enters the 2018 NWSL College Draft with six picks scattered throughout the four rounds: No. 3, No. 12, No. 24, No. 28, No. 30, and No. 33. They have yet to put all the pieces together to make a convincing run through their past seasons, but adding on new personnel should help them get to where they want to go. The attack - on paper, at least - is quite stacked. It's the backline that often switches up and hasn't been all that consistent for the Dash. Hopefully they can find what they need in the upcoming draft.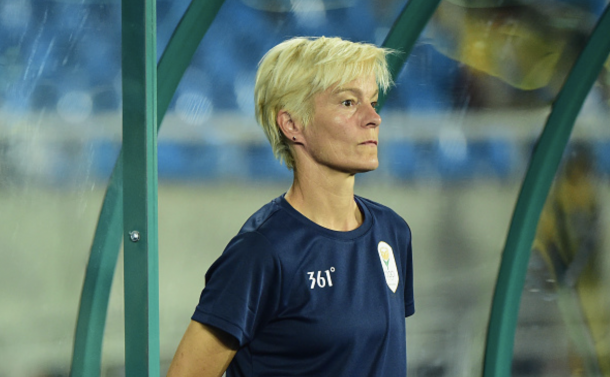 Michaela Abam, West Virginia University
Although there is already a plethora of forwards for the Houston Dash, adding one more couldn't hurt. The Houston native has been one of the biggest scoring threats in the Big 12 throughout her collegiate career. Michaela Abam ranks amongst the top 10 goalscorers in West Virginia's program history, and also climbed the ranks in terms of career points. The young forward could learn a lot under the likes of Kealia Ohai, Rachel Daly, and Nichelle Prince, and could even be potentially utilized as a midfielder if needed.
Brittany Basinger, Penn State University
A player with plenty of youth national team experience, Brittany Basinger would be an excellent addition to the Houston Dash backline. The nittany lion co-captain has been a star for her team throughout the years, finishing ninth all-time in program history for minutes played. The fifth year senior also showcased her ability to get involved in the attack, with five goals and nine assists for Penn State. Her careful defending as well as her confidence in going forward would be something the Dash could greatly benefit from.
Gabby Seiler, University of Florida
Versatile in nature, the potent midfielder for the Gators could be of use to the Dash. With injuries and other things that affect the roster, Gabby Seiler would be ready to go no matter where head coach Vera Pauw would potentially place her on the field. One of the finest utility players the 2018 draft class has to offer, she was second on the team with five goals and led them with eight assists on the 2017 season. She's been mainly at midfield, but can also be a very strong center or outside back. It wouldn't hurt the Dash at all to have a player like Seiler in their back pocket.
Other possible draft pick choices:
Tara Meier, University of San Diego: Midfield/Defender, able to dribble through lines of defense to get her team up as well as protect her goalkeeper at all costs
Morgan Reid, Duke University: Defender, helped Duke post an impressive 18 shutouts this season and collected five assists throughout her collegiate career
Indigo Gibson, Cal Berkeley: Defender, versatile in her ability to play center and outside back; also has a high soccer IQ and often praised for her athleticism