 The 2018 Orlando Pride preseason schedule has been released. Pride's preseason roster will be released in the coming days. On Monday February 19th, all players will report for preseason training. The day prior, players will undergo medical evaluations done by the team's jersey sponsor Orlando Health.
The Pride will play 3 games this preseason. The first will be against Florida State University in Tallahassee, Florida. The second preseason match will be against the University of Central Florida in Orlando Florida. The Pride will conclude the preseason with a match against the University of South Florida in Tampa Bay, Florida.
Orlando has played Florida State and University of South Florida in all of their preseason years. Both matches will be open to the public. The match at FSU will be free admission. USF match will have tickets available through Ticketmaster. This will be the first year the Pride will play the University of Central Florida in the preseason. Unfortunately, the match against UCF will be closed to the public.
National Women's Soccer League (NWSL) will start the regular season March 24th. Complete Orlando Pride schedule will be announced at a later date.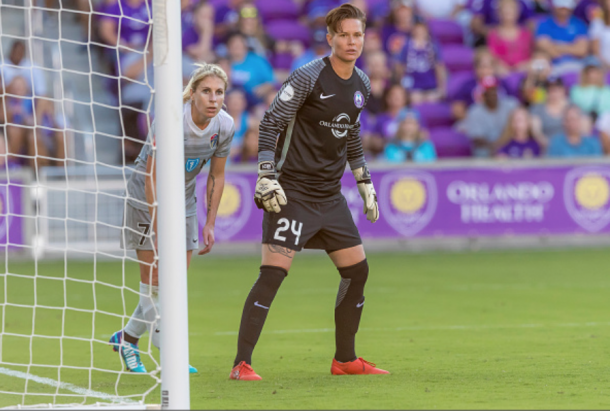 Preseason Schedule
Sunday February 18th and Monday February 19th:
Preseason Medical Evaluations and Training.
*
Wednesday February 28th:
Team: Florida State University (Free admission)
Location: Seminole Soccer Complex. 1119 Spirit Way Tallahassee, FL 32306
Time: 6 p.m.
*
Saturday March 3th:
Team: University of Central Florida (Closed to public)
Location: UCF Soccer and Track Complex. 4725 E. Plaza Dr. Orlando, FL 32816
Time: NA
*
Thursday March 8th:
Team: University of South Florida (Tickets available thru Ticketmaster)
Location: Corbett Soccer Stadium. 2102 USF Elm Dr. Tampa, Florida 33617
Time: NA
*
Check the official Orlando Pride website for time updates and changes. Additional Information and how to purchase UCF tickets is available here.