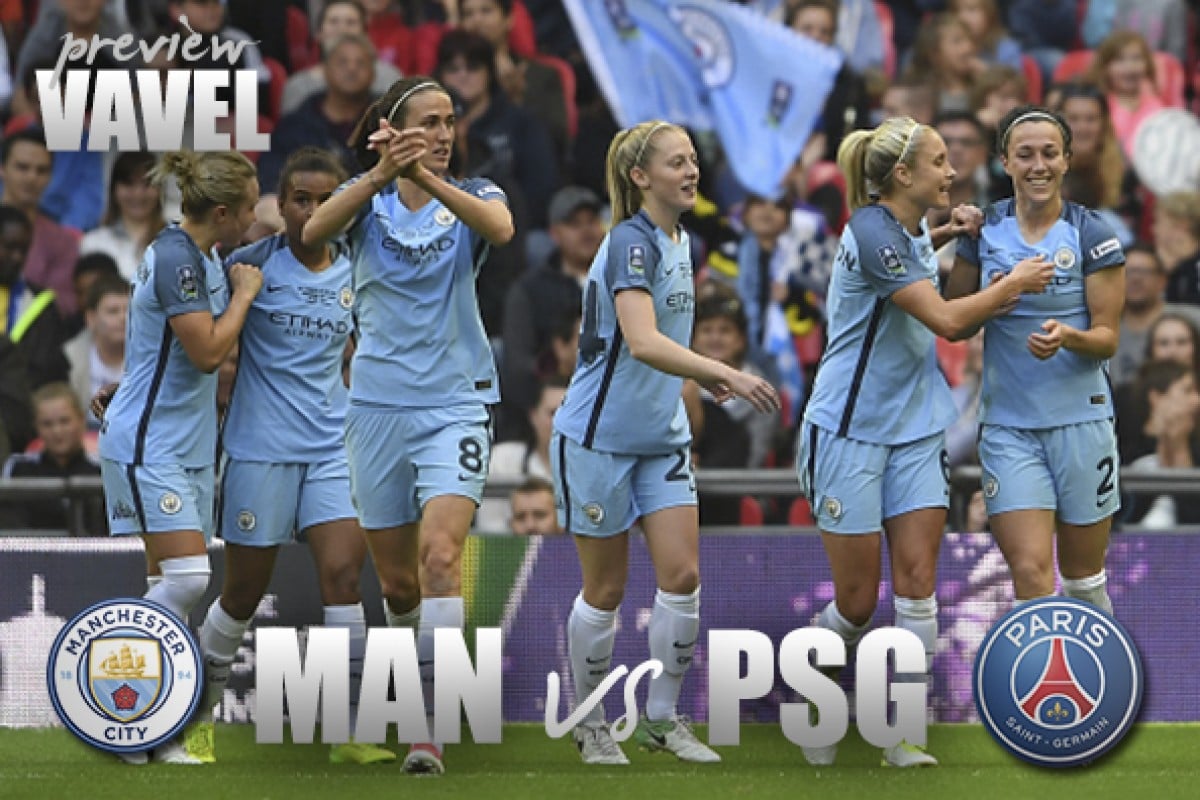 Manchester City Women and Paris Saint-Germain Women will face off in the third-place match of the ICC Women's Tournament less than a week after the two teams faced off in a friendly scrimmage in Portland. In that match, Man City dominated the game from start to finish, but they were only able to secure a 1-0 victory over PSG. With both teams about a month away from the start of their respective regular seasons and no title on the line, this game is likely to feel more like a scrimmage and less like a tournament match. Both sides are attending this tournament in an effort to acclimate their new players to the system and build fitness.
Manchester City will be looking to rebound after their frustrating 3-0 loss to Olympique Lyonnais Women in their first match of the tournament. It took just four minutes for Lyon striker Eugenie Le Sommer, and by the 19th minute, City was down three goals to nil. The rest of the match was marginally better for Manchester, but they were consistently outplayed by Lyon. They have now failed to score a goal in their last three meetings with Lyon. The goal for their upcoming match will be to use the experiences from Thursday to help improve their team play and give their young players a chance to play against one of the better teams in Europe. There is a reasonable chance that these two teams will meet again in UEFA Women's Champions League play in 2019, and getting two early wins against PSG will help boost their confidence should that matchup arrive.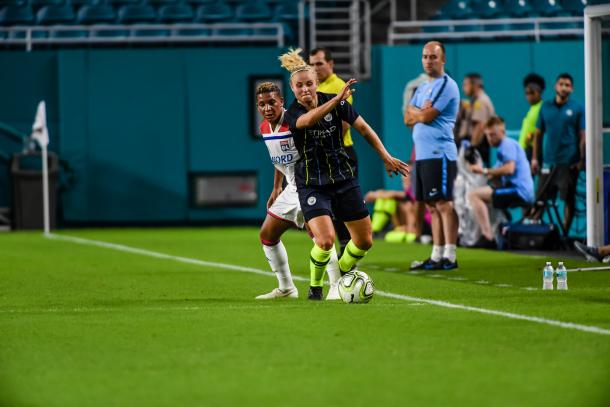 Paris Saint-Germain lost a close 2-1 match against the North Carolina Courage in the very first match of the tournament. With both teams missing key players it was ultimately the fitness of the Courage that gave them the edge. Now, PSG is trying to avoid heading home without a win during their trip to the United States. Paris will need to do a better job maintaining possession and generating offensive opportunities than they have in either of their previous matches if they want to emerge victorious from this match.
The game will take place at Hard Rock Stadium in Miami, FL at 6:15 pm ET. The game will likely be broadcast on the tournament's Facebook page, but that has not yet been confirmed.