As more and more details emerge of the abysmal state that Sky Blue FC is in, not many fans will be surprised if their players seek employment elsewhere. Janine Beckie is one of many who have, and probably will, leave New Jersey to find better playing conditions.
The Canadian forward leaves the National Women's Soccer League to play in England with Manchester City W.F.C. after two and a half seasons in the league.
Beckie and Sky Blue depart on good terms
Despite all the news of the lack of appropriate conditions for players at Sky Blue, Beckie was quick to thank her team for al she had learned during her time in Jersey.
Beckie, during an interview with CityTV (Manchester City's official media outlet), also stated that Sky Blue had tried to "instill a style of possession, one-two touch" which had not been a part of her game until she moved there from the Houston Dash. She insisted that although that style had been a part of her game, Sky Blue's emphasis on it helped her "take the next step" in her development. As Beckie looked to make her transfer to Manchester City, a current teammate and former City player Carli Lloyd spoke highly of the English side and their facilities, which helped Beckie to make up her mind.
Nick Cushing, City's head coach also had a few statements to make on Beckie's signing. He told the club's official website that he felt Beckie was an "excellent addition" to the team and he was delighted to have her in his roster. He felt that her "eagerness to work hard and her enthusiasm to play" would help not only Beckie herself, but the team overall this season.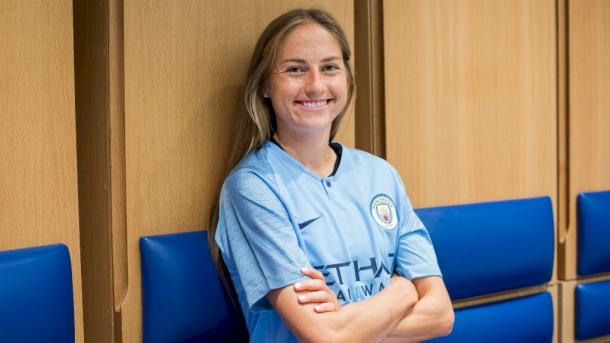 Beckie's career to date shows a great player in the making
During her collegiate career, Janine Beckie was a prolific forward. She scored 43 goals in 67 appearances for Texas Tech and that productivity earned her rave reviews coming into the 2016 NWSL College Draft. The Houston Dash then selected Beckie eighth overall that year and although she only scored five goals during that period, her impact on the field and her development were clear for all to see. In 2018, she was transferred to Sky Blue FC but did not register a goal for her new ​​NWSL team. Despite that, City were keen to add her to her ranks as she had shown previously that she could be an effective member of the team.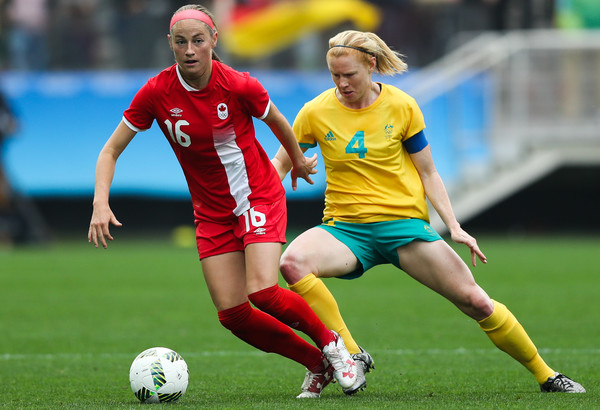 On the international stage, after rising through the youth ranks for Canada, Beckie has scored 23 goals in 43 appearances. Her most memorable performances came during the 2016 Rio Olympics and her abilities helped Canada achieve a second Bronze medal at the Olympic games. Her club performances have yet to reach the heights of her international career to date but Beckie is clearly a talent in the making, and in the right environment, could push on to become a key member for both club and country.
Quotes via ManCity.com