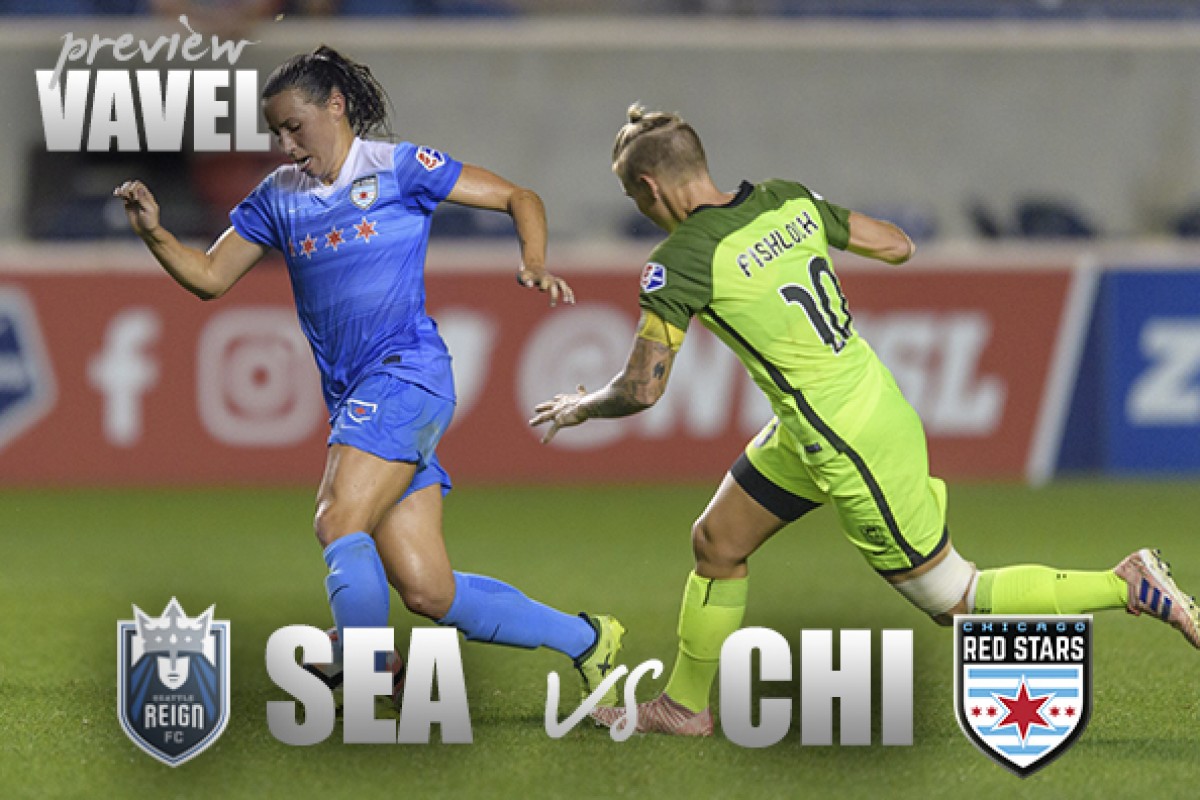 With fires blazing all along the West Coast, Seattle Reign FC and the Chicago Red Stars will face off in a match that has major playoff implications. Seattle looks, on the face of things, to have a clear advantage in points as we head through the final few games of the season, but Chicago has a game in hand and would pull within four points of the second-place Reign if they were to secure a victory on Wednesday night. The game also determines which team holds the tiebreaker. If Chicago wins or draws, they will have an advantage if the two teams finish level on points, but if Seattle wins the tiebreaker will go down to goal differential. The two teams drew in May, but Chicago came away with a win back on July 14th.
Injuries plague the Reign
Seattle's injury report is absolutely full for this midweek match. Seven Reign players are currently listed 'out' for the upcoming match, including USWNT star Megan Rapinoe. While she has cooled lately, Rapinoe has scored seven goals and registered five assists in 2018. With Rapinoe, Elizabeth Addo and Beverly Yanez absent, the Reign will rely on Jodie Taylor to provide the majority of their goalscoring opportunities, while Nahomi Kawasumi provides service into the box. Seattle has struggled to score this season, so making the best of their chances will be imperative if they want to earn a result on Wednesday night. The defense should remain stout, but Chicago is becoming one of the most dangerous attacking teams in the league as their star players begin to gel as the season comes to a close. The key for Seattle will be limiting the counter-attack opportunities for Chicago.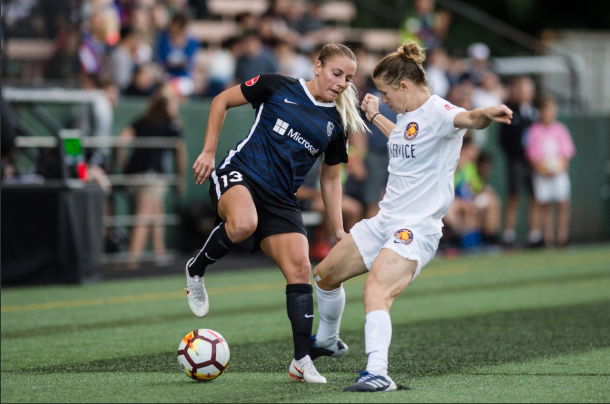 Fighting to end the year right
This was always going to be a tough year for Chicago, but they are fully healthy and coming off an impressive draw with the first-place North Carolina Courage last weekend. Chicago is in a unique position with the fewest games played of any team vying for a spot in the playoffs. If they can secure a win on Wednesday they will have a leg up on all of their closest competition. The key to the upcoming match will be to exploit the absent players of Seattle. Chicago is healthy while Seattle isn't. That should create a mismatched opportunity in all three phases of the game for Chicago, with the biggest advantages coming in the midfield and defensive thirds of the field. By playing compact and keeping ten players around the ball, Chicago should be able to suffocate the short-staffed Reign attack and create space for star forward Sam Kerr.
How to watch
This match will be broadcast from Memorial Stadium in Seattle, WA on Wednesday night at 10:30 pm ET. The game will be on nwslsoccer.com for all international and domestic viewers.