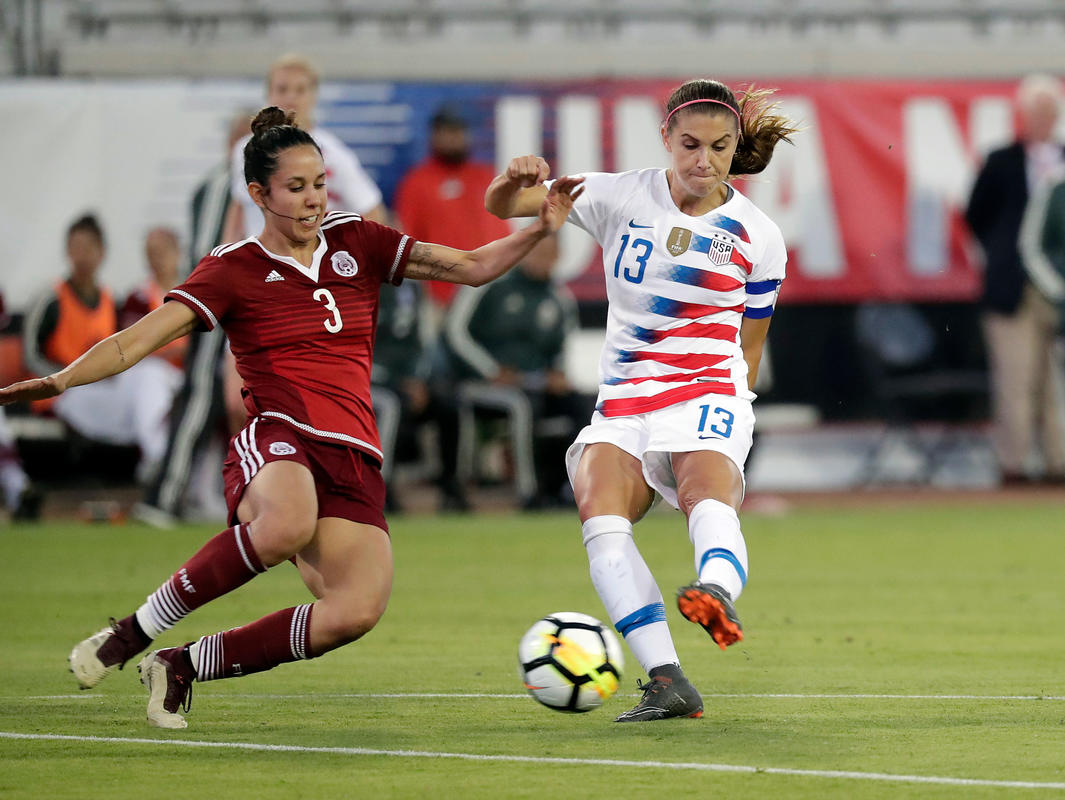 On Thursday night at 7:30 pm the United States Women's National Team will begin their 2019 Women's World Cup qualifying journey as they host Mexico in the first match of group play at the CONCACAF Women's Championship. The top two teams in the group of USA, Mexico, Panama, and Trinidad and Tobago will move on to the knockout portion of the tournament where the top three finishers will automatically qualify for the World Cup. The fourth-place finisher will play in the CONCACAF–CONMEBOL play-off against Argentina. The winner of that match will also qualify for the World Cup.
The first match of the tournament will likely be the most difficult one of the group for the United States. Mexico is ranked 24th in the world while Panama and Trinidad and Tobago are ranked 66th and 52nd respectively.
A history of success
The United States and Mexico WNTs have faced off 36 times with the USA coming away victorious in 34 of those meetings and suffering just one defeat. These two teams met twice in April for friendly matches where the United States won 4-1 and 6-2. Alex Morgan scored four of the ten goals, Mallory Pugh and Carli Lloyd each scored twice, and Megan Rapinoe and Lindsey Horan each scored once. The United States has been excellent offensively over the last 12 months after struggling to score early in 2017. The defense, on the other hand, has produced just six clean sheets in the last 17 matches.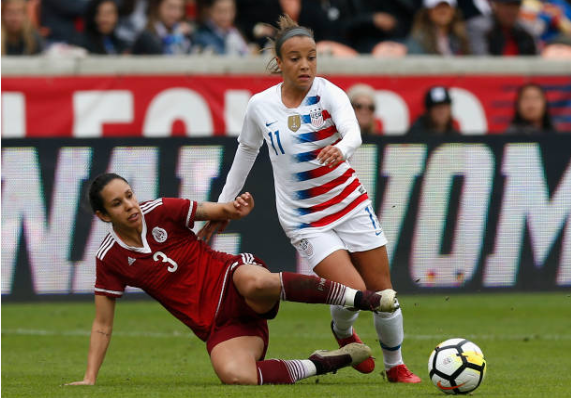 Mexico, to their credit, made the most of their offensive opportunities in those two meetings. They even jumped out to a 2-1 lead in the second match before conceding four unanswered goals to finish off the game. The only time Mexico beat the United States was in the 2010 semifinals of this very tournament, so if the defense can stand strong against the offensive onslaught they might be able to pull off the upset.
Regardless of the outcome, these two teams are expected to advance out of the group stage.
How to watch
The match will take place at Sahlen's Stadium in Cary, NC. It is the same stadium where the North Carolina Courage of the National Women's Soccer League play. Kickoff is scheduled for 7:30 pm ET and will be broadcast on Fox Sports 2.