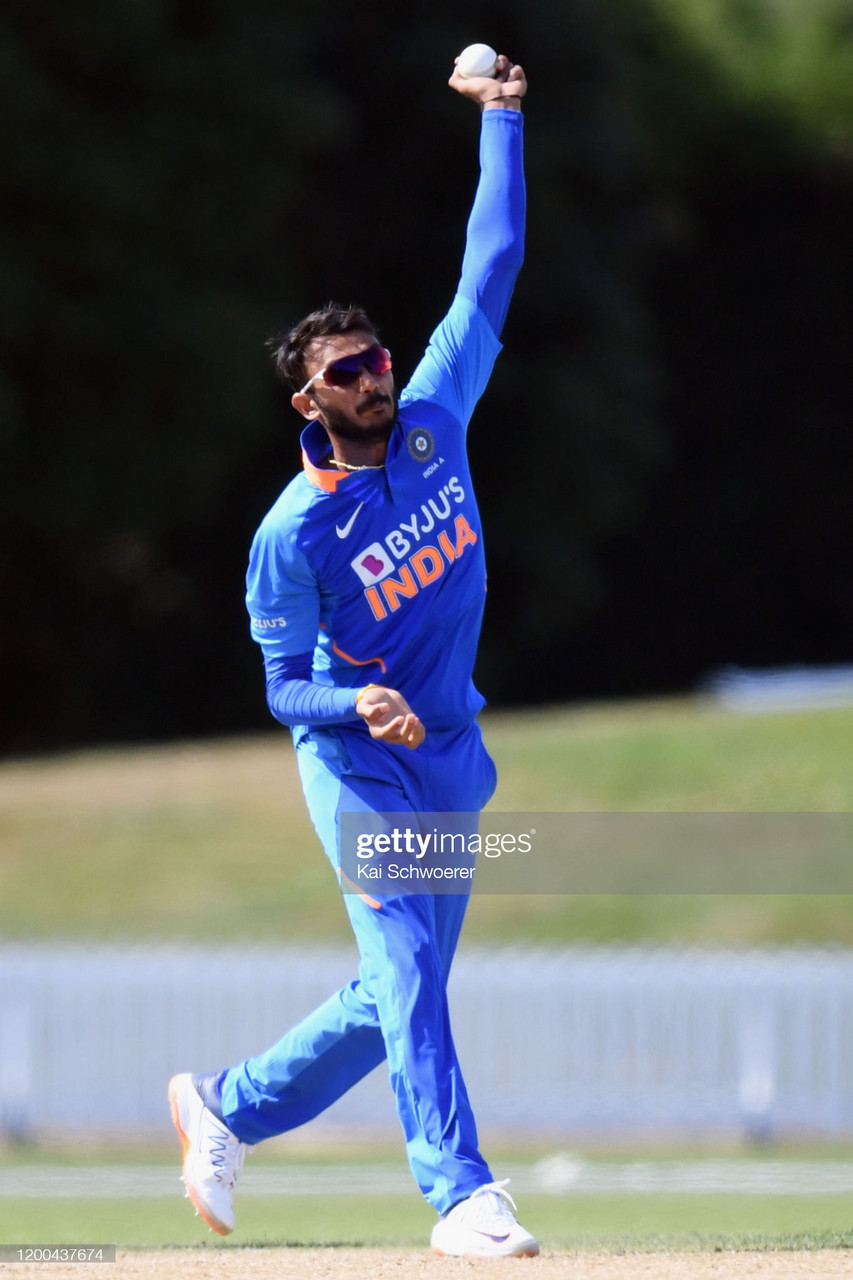 India levelled the series in convincing style on day four in Chennai as Axar Patel took five second innings wickets to seal a 317 run win over England.
Root and Moeen offer faint resistance
The tourists began the day in an impossible situation, three wickets down chasing 482, with two days to bat on a turning pitch, an Indian victory merely a formality.
The only question was how long England could resist for. As it turns out, resistance was in short supply as they lasted little over a session, as India cantered to a victory that delighted the returning Chennai crowd.
Only Joe Root- who batted for over two hours for his 32 and was the 8th man to go- and Moeen Ali, with a sparkling cameo of 43 off 18, posed a real challenge to a rampant Indian attack.
When Moeen, the last wicket to fall, was stumped as he danced down the track one too many times to Kuldeep Yadav, it confirmed what had been inevitable since England collapsed to 134 all out on day 2. It brought an end to a vicious innings, with five sixes and three fours plundered. The impressive Axar was at one point sent for three sixes in a row- two over long on and the third straight back over the bowler's head, Moeen in full flow as if he was opening for Birmingham Bears in the T20 Blast.
Ruthless India rip through England
Despite Root and Moeen's efforts it was a ruthless display from India in the field as the hosts hunted the remaining seven wickets; the first of those coming as Ashwin spun the ball through Dan Lawrence's legs and Rishabh Pant completed a stunning legside stumping.
Ben Stokes was in next and dug in admirably- facing 51 balls for his score of eight- before Ravi Ashwin finally got his man, an inside edge onto the pad looping to Virat Kohli in the slips.
Seven overs later Ollie Pope- yet to get back to his best in this series- failed to connect properly with a sweep and handed Patel his third of the innings, as Ishant Sharma rushed in from deep midwicket to claim the catch. Then Ben Foakes, who had batted and kept superbly in equal measure, couldn't repeat his first innings efforts and fell to Kuldeep in a similar manner to Pope, with Patel this time taking the catch.
Root falls to spark Moeen fireworks
Root had been offering stubborn resistance, punctuated with his now trademark sweep, at the other end but less than an over after Foakes departed the England captain followed. Patel, who made Root his maiden test wicket in the first innings, got him again with a delivery that spat out of the pitch and spun, taking a glove to Ajinkya Rahane at slip.
This promopted the Moeen show; as Ollie Stone failed to connect with a sweep and was pinned LBW by Axar for his five-fer, Stuart Broad entered the fray for a 10th wicket stand of 38. It was classic Moeen- powerful and stylish, instinctively attacking rather than trying in vain to defend when the match had long been a foregone conclusion. Ultimately though it was a flash of brilliance in an England performance unrecognisable from the first test, Kuldeep pitching a slower wider delivery to outfox Moeen and draw an athletic stumping from Pant.
And so the series, finely balanced after a comprehensive win for each side in Chennai, moves to Ahmedabad, an unknown quantity as to how the pitch will play with the added variable of a pink ball day/night test. England will hope to bounce back from this Ashwin inspired four day demolition but India have the look of a team with the bit between their teeth. The momentum is with Kohli's side as the second half of the series approaches.