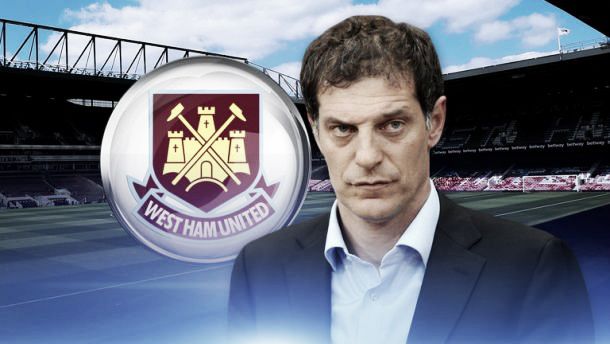 West Ham United will kick things off for their 2015/16 Premier League Season with a trip to The Emirates to face Arsenal, making Slaven Bilić's first League game in charge a London derby.
Strangely though, it would have been the final day fixtures the Hammers were keen to look out for. Hoping for a final day home fixture at Upton Park to bid farewell to the stadium they will leave for the Olympic Stadium. It wasn't granted, but a last home game of the season against Swansea City provides what should be a good game, for the ground's send off.
Could the run of London derbies pose a problem?
Bilić didn't do too well in derbies whilst manager of Beşiktaş, so the end of March should be interesting, with four consecutive London derbies to negotiate. Bilić does though, have an early chance to make some history in the league in breaking the Anfield-hoodoo, where the Hammers haven't won for over 50 years.
The Christmas period has also fallen quite kindly, which leaves the Hammers with a good chance of racking up points all the way through to the New Year.
Looking at the first month of fixtures, what will the fans be looking at from Bilić? Would six points be welcomed, or would they want more from their new manager despite the tricky games?
(The below fixtures are subject to change should West Ham qualify for the Europa League)
August
8th - Arsenal (A)
15th - Leicester City (H)
22nd - AFC Bournemouth (H)
29th - Liverpool (A)
September
12th - Newcastle (H)
19th - Manchester City (A)
26th - Norwich City (H)
October
3rd - Sunderland (A)
17th - Crystal Palace (A)
24th - Chelsea (H)
31st - Watford (A)
November
7th - Everton (H)
21st - Tottenham (A)
28th - West Brom (H)
December
5th - Manchester United (A)
12th - Stoke City (H)
19th - Swansea (A)
26th - Aston Villa (A)
28th - Southampton (H)

January
2nd - Liverpool (H)
12th - AFC Bournemouth (A)
16th - Newcastle (A)
23rd - Manchester City (H)
February
2nd - Aston Villa (H)
6th - Southampton (A)
13th - Norwich City (A)
27th - Sunderland (H)
March
1st - Tottenham (A)
5th - Everton (A)
12th - Watford (H)
19th - Chelsea (A)

April
2nd - Crystal Palace (H)
9th - Arsenal (H)
16th - Leicester City (A)
23d - Manchester United (H)
30th - West Brom (A)
May
7th - Swansea (H)
16th - Stoke (A)