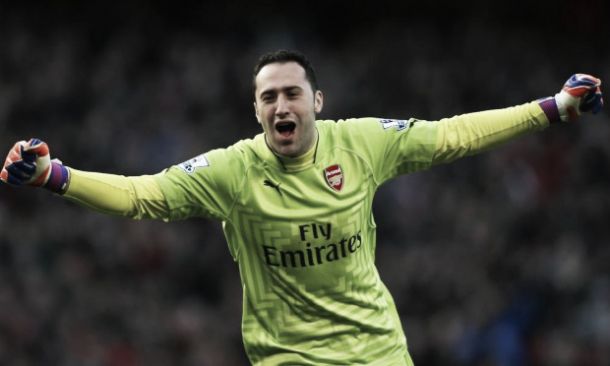 Arsenal completed the signing of Chelsea keeper Petr Cech on 29th June 2015, with many predicting that David Ospina would be moved on to make room for the Czech Republic No.1.
Ospina is set to return to the Emirates next week following some impressive performances in the Copa America, talks are reportedly on the horizon with Arsene Wenger regarding his place within the Arsenal set-up.
Ospina is willing to fight for his place
Speaking to AS Colombia Ospina stated that he has four years left of his contract and that, "as of today", he is an Arsenal player.
The Colombia shot-stopper has been linked with Everton who have reportedly offered £5 million for his services, but the player only has Arsenal on his mind at the moment. Ospina praised the Roberto Martinez's football philosophy, but reiterated a desire to remain at the Emirates Stadium.
Where will Ospina now fit in to Arsene Wenger's plans?
Cech has not come to Arsenal to just sit on the bench, and with Arsenal agreeing to pay him £100,000 a week, and it s doubtful that would be in the club's thought process either.
Ospina made his feelings clear in a recent statement, in which he stated that he expected to fight for his position in the Arsenal line up when he first arrived in England. The Colombian revealed that he has "always" faced a similar challenge at his previous clubs.
Arsenal signed the keeper from Nice last summer after he impressed during the 2014 World Cup in Brazil.
It took the 26-year-old a while to break into the Arsenal first team, but following two horrendous errors by team-mate Wojciech Szczesny at Southampton on New Year's Day he was given an opportunity in the starting XI.
In his maiden campaign in North London, Ospina made 18 Premier League appearances keeping 8 clean sheets, making 35 saves and conceding just 11 times in the process.