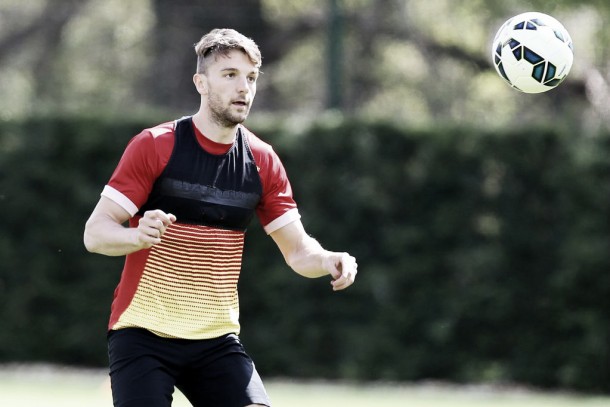 The last two years have been extremely difficult for Jay Rodriguez who, has today been ruled out of action for up to two months as a result of surgery to correct his foot injury.
The English forward, who had only just returned from his anterior cruciate ligament injury, will unfortunately feel as though nothing is going his way anymore after a succession of injuries, which has eaten into his development with the Saints.
Painful from the sidelines
Ever since his first major setback in April of 2014, he had to be patient and recover on a number of different occasions, watching from the sidelines as two of his attacking teammates left the club - he was heavily linked with a £20million move to either Tottenham or Manchester City after a great run of goalscoring form before his problems began.
Adam Lallana (Liverpool) and Rickie Lambert (now at West Brom) both left that summer, Rodriguez was admirably desperate to stay and prove both the supporters and coaching staff right - they'd shown faith in him to help get back fit, and he would do his utmost to repay that.
An unwelcome setback for Jay
This latest issue means Rodriguez will be out effectively until January 2016, at the earliest. Because of the frequent nature of his injuries, he has consequently struggled to force his way into Ronald Koeman's immediate plans as a first-team starter every week, simply because of fears over his fitness and whether he is physically ready to last a 90-minute match.
Hopefully though, once the surgery and recovery goes well, he'll be more than just an impact player to call upon from the substitutes' bench. He's got the ability, the workrate and determination to succeed. All that's left now, is for Jay to stay injury-free, and he could definitely get back to the level he was performing at previously.