After beating his former side in the FA Cup third round at the weekend, Alan Pardew has called for the FA to have a rethink about the dates of the third round.
There have long been calls that the Cup is losing its magic, as top clubs are more focused on their respective Premier League and European journeys, rather than concentrate on English football's oldest Cup competition.
Last weekend we saw a few shocks, as Swansea City went out at the hands of Oxford United; Bolton scored late to take their tie to replay after non-league Eastleigh held them to a 1-1 draw.
Norwich also lost 3-0 at the hands of Manchester City, after Alex Neil named a changed side; as the priority is surviving relegation for the Canaries.
But Palace was one of the sides which took the competition seriously naming a full-strength side; during the build-up, Pardew spoke about his memories of the Cup. He nearly won it as a player with Palace in 1990, and then in 2005 if it wasn't for a Steven Gerrard inspired comeback he might have won it as manager of West Ham.
FA Cup third round dates should be changed, says Pardew
The reason why so many top-flight clubs tinkered with their side is because they all have Premier League games to play on Tuesday.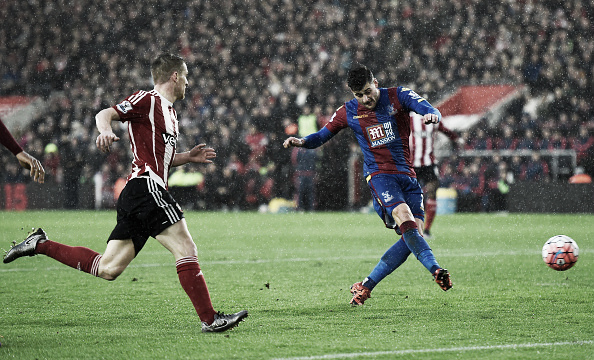 Palace face struggling Aston Villa at Villa Park on Tuesday evening, but Pardew said he would only field a weakened side if his club got dragged into the lower reaches of the Premier League.
"Unless I get dragged into that bottom four or five, it will be my strongest team in every round. I want to win it," Pardew said.
Pardew continued, by saying: "However, I think the third round needs to be moved. I don't think it's fair for the competition, it devalues the FA Cup."