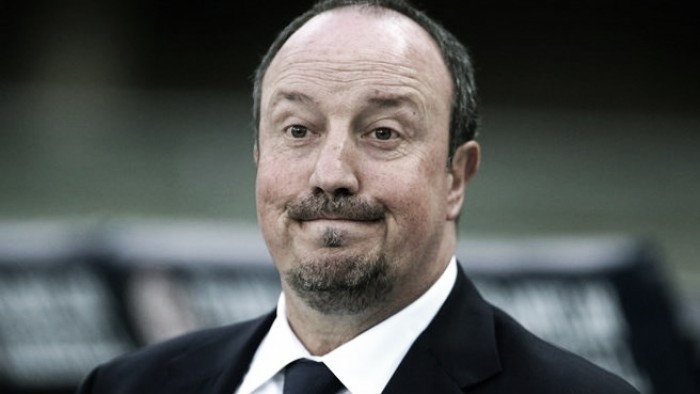 The representatives of Rafa Benitez have held talks with Newcastle over taking over as boss should Steve McClaren be sacked.
Benitez looking for work
Benitez has been out of a job since being sacked by Real Madrid after losing the support of the players in January. The Spaniard left the club just 4 points behind the then league leaders Atletico but failure to beat the big teams led to him being sacked.
The Newcastle board held emergency talks on Monday as many fans called for a managerial change following the United's 3-1 home defeat to Bournemouth on Saturday.
Since leaving Liverpool in 2010 Benitez hasn't enjoyed a long stay at any club and his most recent success was winning the Europe League with Chelsea in the 2012-13 season as interim manager.
Newcastle haven't yet spoke to Benitez face-to-face however it is being reported that if he was unable to save the Magpies from relegation he would have no interest managing in the Championship.
Could he save Newcastles season?
The question is would Benitez be able to save Newcastle from relegation with only 10 games to go in the season?
Amidst this speculation, under fire manager Steve McClaren has continued to take training sessions and prepare for Monday's game against Leicester while stating that he will not resign. This would mean that he would have to be sacked from his job as manager leading to him and his backroom staff being paid compensation.
Steve McClaren will also have to face a pre-match press conference in the next 48 hours which surely would not be ideal as he would face many questions about his future at the club.
Former Everton and Manchester United manager David Moyes is also said to be being considered for the job and it is unlikely that Steve McClaren would be sacked if Newcastle did not have a ready replacement.
Newcastle find themselves 19th in the table and just 1 point away from safety however the gap between 16th and 17th place is a staggering 8 points.