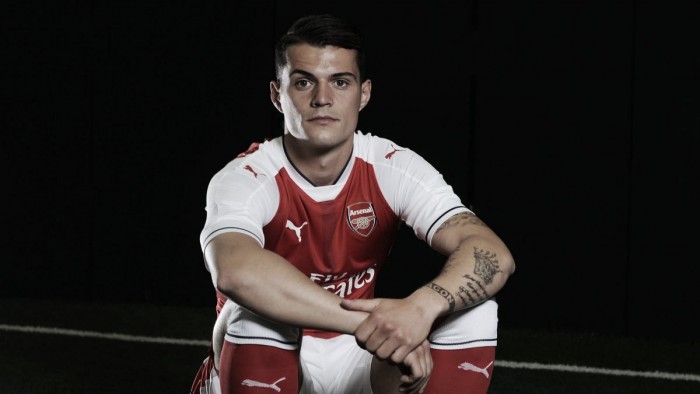 May has not ended, the showpiece UEFA Champions League final has not even been played but Arsenal can already boast a new £30m signing in midfielder Granit Xhaka.
The 23-year-old central enforcer is reportedly Arsenal's third highest signing, but still a necessary purchase.
Deep-lying midfield was a problem position for Arsenal once they lost Santi Cazorla in November. That sparked a loss of form they would not recover until the emergence of January signing Mohamed Elneny towards the end of the season.
More urgency
Arsenal have never really been known to get deals done early, with most recent summers culminating in one long running saga after another with no happy ending.
Juan Mata, Gonzalo Higuain and Karim Benzema are just some of the players Arsenal have missed out on in recent years. However, Xhaka's signing shows more urgency from Arsenal and instead of this becoming another transfer saga it is a transfer success.
It is urgency Arsenal desperately need, to show their intent for the season ahead, a season that could Arsene Wenger's last of his 20-year stay. In contrast to the first for Jose Mourinho at Manchester United and Pep Guardiola at Manchester City.
Many of the previous years' failings can be traced back to time wasted in the transfer market and Arsenal not wrapping up deals quick enough or not getting the players they desire; players they are ultimately short of when the season finishes the following May.
Xhaka shows the Gunners are moving quickly. The squad is in a strange phase where outside of Petr Cech, Hector Bellerin, Mesut Özil and Alexis Sanchez every player is dispensable even though there are other individually good players in the squad, Arsenal are still short and they need to act quickly.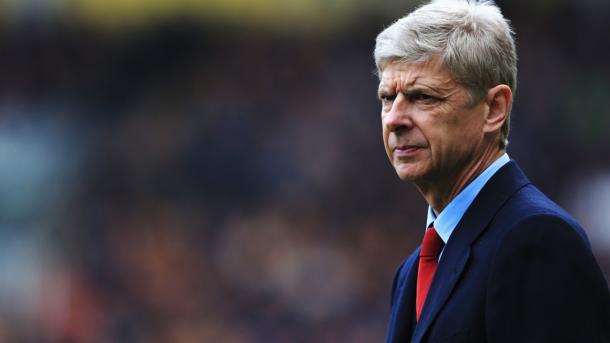 New transfer policy?
Arsene Wenger has very much lived within his terms at Arsenal; the players he signs, the football his team plays and the money he spends are always what he wants, not what other people want.
It is very rare that he will match the selling team's value of a player, it is usually the biggest sticking point in transfers to Arsenal. Certainly in the case of Higuain, when Arsenal refused to match Napoli's higher offer to Real Madrid in the eleventh hour and ultimately missed out on Serie A's record season goal scorer when he was theirs to lose.
Given that Xhaka has cost Arsenal a reported £30m, it could be seen that Arsene Wenger is opting to spend what the selling club wants rather than what he wishes he could spend.
Arsenal signing the Swiss international so quickly can be viewed as a sign of intent that Arsenal know they need to do a lot of business this summer if they are to challenge for the Premier League and they cannot make the mistakes of previous summers of trying and failing to sign players for long spells of the off-season.
False dawn
However, this could still be a false dawn.
Arsenal signed Petr Cech before the end of June last summer, a very quick move by Arsenal's standards but the Czech Republic international would be Arsenal's only first team signing last summer. Despite getting their highest finish in 11 years, they were still well short of Leicester City.
Granit Xhaka signing doesn't guarantee more signings, as odd and frustrating, as a quiet summer would be now that the Swiss midfielder is signed, it would hardly be the most un-Arsenal thing to happen.
The fact Arsenal are heavily linked with Napoli's Kalidou Koulibaly and Juventus' Alvaro Morata is promising but not substantial and one swallow does not a summer make.