 Manchester United legend and Sky Sports pundit Gary Neville, has said that new manager Jose Mourinho has "thrown a spanner in the works" by moving Wayne Rooney upfield.
Still in transition
Rooney showed his goal scoring prowess on Sunday, scoring in United's 3-1 victory over AFC Bournemouth. Rooney however has been slowly molded into a midfielder, especially under former manager Louis van Gaal last season.
He continued that role at Euro 2016, but Mourinho is looking to move him into the No 10, and Neville has said that he has stopped his transition.
Neville told Sky Sports: "I don't think the transition has happened fully yet." Neville added, "For England sometimes he played left of a three in midfield, sometimes even deeper."
He admitted: "He needs stability, with a manager to stay with him for two or three years and say - and it's a club manager - 'You're going to play in that position, that's where you're going to play," The former United right-back believes, "That might be what Jose Mourinho is actually looking at."
Neville continued: "Before the tournament [Euro 2016], he said: 'I've been looking at Gerrard and Scholes all my life, it's where I thought I'd end up - as a midfield player.'
The Sky Sports pundit believes, "Jose Mourinho has thrown a spanner in the works by saying he needs to play further forward."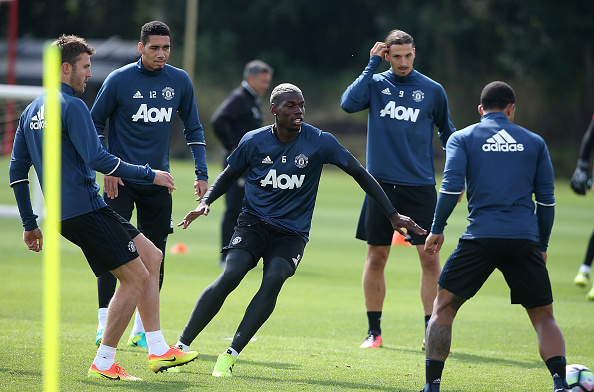 Looks a bargain
United have added significant numbers to their midfield, with the main addition been Paul Pogba.
Pogba became the world's most expensive player after his move from Italian side Juventus, but Neville believes that the Frenchman can be a bargain.
He told the Mirror: "Manchester United have always broken transfer records for players who are of a certain age, just below their peak," with the likes of "Roy Keane, Rio Ferdinand and [Wayne] Rooney spring to mind,"
He continued: "But they are getting back to that blueprint with Pogba. He is two or three years short of his peak, but he is a profile signing the club would normally make."
Neville concluded: "Now, to expect him to be like Bryan Robson or Keane would be placing far too much expectation upon him," but believes "If Pogba gets anywhere near those levels – those of Robson and Keane – in five or six years' time, he will be looked upon as cheap."
Manchester United will take on Southampton at Old Trafford on Friday, August 19 with kick-off at 8pm BST.