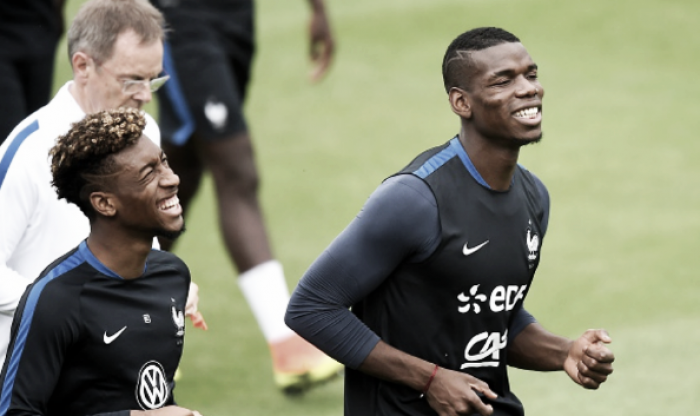 Paul Pogba is a very player that is talked about highly in many regards. Even before his World Record transfer fee move to Manchester United, the Frenchman was oft-raved about his on-field ability. The new United number six was often praised as one of the best young talents and one of the world's best box-to-box midfielders.
He was also praised for his technical skill and ability to transition the ball from defense to attack. His marketing potential was also something that's been talked about, though not as often as his on-field talents. Pogba's France teammate, Kingsley Coman talked to Sport Bild about Pogba and raved about the new star midfielder of the Red Devils.
Coman believes Pogba is fantastic
He started off by saying that Pogba is fantastic. The two were former teammates at Juventus so Coman got to see how the world's most expensive player looked on both the club and international scene. The young French winger said if he were to choose any player he wanted to play for Bayern Munich, it would be Pogba.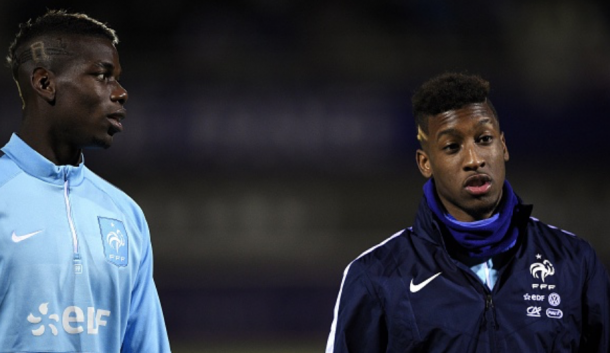 The off-field power of Pogba
Coman not only notices what the 23-year-old can do on the field, but he notices the power he brings off of the pitch too. He said that "Paul has outstanding abilities as a player, he's a fantastic midfielder." He continued to discuss his French teammate that it's not only about Pogba's performances on the pitch, it's about what he can do off the pitch as well. His market value in unbelievable.
He finished it off by saying he (Pogba) sticks in the people's memory, and that he has a huge marketing value for Manchester United. With Pogba, United added a second household name to come into the team this season from another club. Pogba is joined by Sweden's superstar striker Zlatan Ibrahimovic. Both are expected to be the two most popular players on the club this year in terms of shirt sales.