 Manchester United left back Luke Shaw believes that the team is showing the signs of a league winning side. The Old Trafford outfit continued their winning form with the first home win of the season against Southampton on Friday.
The left-back has been a mainstay in the starting eleven this campaign after returning to action from a horrific leg break last season. The former Saints defender believes that there is a positivity in the dressing room and United are ready to challenge for trophies this year under new manager Jose Mourinho.
United will continue to improve
The home side were in complete control against Southampton on Friday night, hardly conceded any chances, while scoring two goals of their own through Zlatan Ibrahimovic. United were not able to dominate possesion but created more clear cut chances than the visitors, and Shaw suggested after the game that the team can get better, and despite winning games that " we (United) still have a lot to improve on."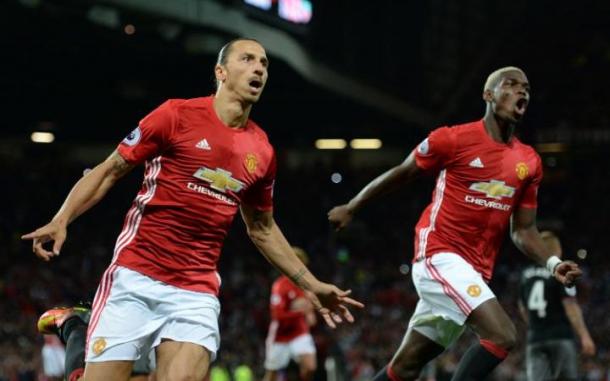 The left back went on to say that "this is a sign of champions" but he didn't want to speak too soon, and there was tonnes of belief due to the strength of the strong Mourinho had put together. Shaw played a crucial role for United's second goal in the game as he won the penalty which was ultimately converted by Zlatan Ibrahimovic. Shaw insisted that the "players can keep training hard together, getting to know each other and push for the title this season."
Shaw praises Pogba for his debut
The English defender was happy to be back on the pitch at Old Trafford after a tumultuous year out following his leg break suffered in the Champions League tie against PSV. He admitted that it was "my first home game back after my broken leg and the atmosphere was amazing, I love playing here." The crowd also saw the competitive debuts of Paul Pogba and Ibrahimovic on Friday.
Shaw praised Pogba for showing no nervousness on his second debut in front of the home crowd. He insisted that "Pogba didn't look fazed at all. He was one of our best players, along with Zlatan, who got the two goals." United will play Hull City next Saturday before going into international break.