Joe Hart looks set to say his Manchester City farewell tonight against Steaua Bucharest with incoming goalkeeper Claudio Bravo ready to take over for City's match with West Ham this weekend.
It has been a sour time for the England number one, who was criticised for his role at Euro 2016 which saw the Three Lions knocked out by Iceland early on.
With new coach Pep Guardiola arriving at City and not favouring Hart as his number one, the 29-year-old will look to make his Etihad Stadium departure before the transfer window closes next week, in order to prevent a wasted season on the bench.
City already have the tie neigh on wrapped up unless the Romanian side can cancel out the blues' 5-goal advantage earned in the previous leg last week.
But the match will give Guardiola the opportunity to be fair to Hart, who he insists he has no issue with and would like to keep, and let him say goodbye to a club he has spent 10 years at.
Hart doesn't fit the Guardiola jigsaw
Known as a revolutionary coach, the new blues boss has been instructed to turn the club into a European giant and to compete amongst the best clubs across the continent.
Few expected that Hart would barely get a chance to prove that he can adapt to the Catalan's high pressing possession based style of play, which Bravo is being brought in to provide as City's new number one.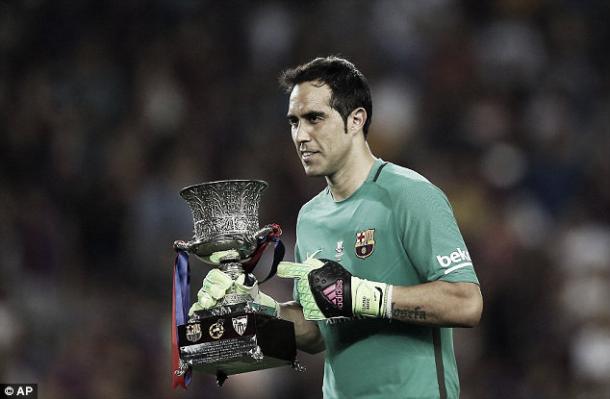 The Chilean knows the philosophy of a Guardiola team having played at Barcelona that still implements the former boss' style of play, and despite being no better shot stopper than Hart, his footwork and ability to remain comfortable on the ball gives him the edge over the Englishman.
Hart has been linked with many clubs, and many would favour taking him but he may have to take a pay cut to guarantee his exit from the club this summer.