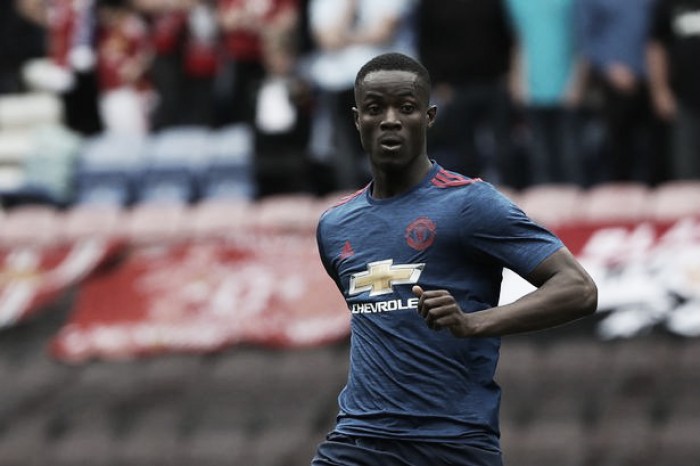 The first signing of the Jose Mourinho era at United and a relatively unknown player to many United fans, Eric Bailly, has really asserted himself at the heart of the Red Devils defence and he has been hailed by fans and players alike, for his strong performances alongside Daley Blind.
The former Villarreal defender, who was awarded the Man of the Match acclaim on his debut against Leicester City in the FA Community shield, will be aiming to improve as the season grows.
Simply a beast
Ander Herrera has been very impressed by Bailly's displays for United and while speaking to MUTV, described the defender as a "beast". He also praised Eric's physical and mental attributes by saying that, "he's so, so strong, he's quick and he's a very smart player".
Bailly is the sort of defender who doesn't take risks and knows when to leave the ball out or when to clear it away and this has been highlighted by Ander, "He doesn't take risks, so that's important for us".
He also supported Eric by saying that the team has full faith in his the Ivorian's defensive capabilities and that they know that "he is not going to put the team under trouble".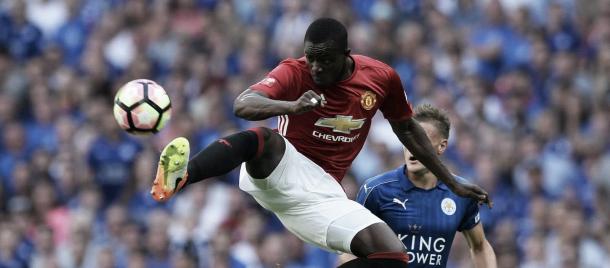 Ander was also quick to point out Bailly's "very quick" pressing, his determination to get the ball back from the opposition when they are in possession and his pressing gives United players the confidence to "push further up" because the Ivorian is capable of covering large areas of the pitch.
Herrera praised Bailly for his display against Leicester and was impressed by the way he handled the duel with Jamie Vardy, "he did it well against Jamie Vardy, and that's not so easy " says the Spaniard and said that the Ivorian "felt very good" and "won almost every duel".
The spaniard insists that the squad is "very happy with him" and acknowledges that the Ivorian is still "so young and can improve a lot".
A true defender
35-year-old Michael Carrick has also been very impressed by Bailly's early form and has praised his new teammate while speaking to United Review, he said that "Eric really seems to enjoy defending".
It is rather rare to find a true centre back who commits to only and only defending, with defenders nowadays looking to improve on their footballing abilites and be more comfortable on the ball.
Carrick supports this fact and said that "I think defenders in general, around the league, have been concentrating more on playing with the ball" while also praising Eric for being a "true defender" and he is certain that Bailly is "going to get better and better".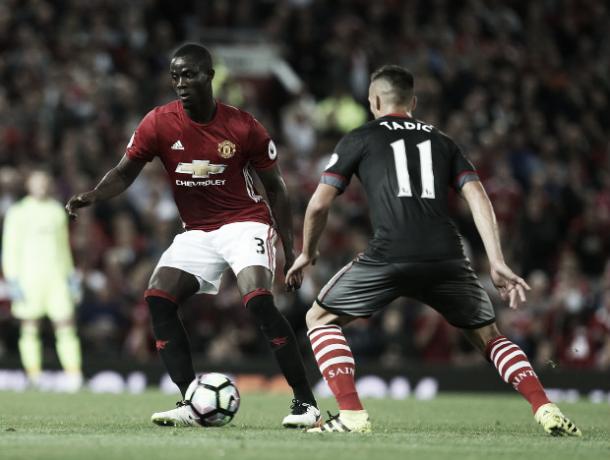 Exactly what the club needs
Luke Shaw, who returned to first team action after a long injury lay off has started three games for united now with Bailly in the team and the full back is convinced of the ivorian's ability.
He is "exactly what we need" says Shaw, as he praised Bailly's mentality and said that he is "so composed" on the ball and knows when to "clear it or play it out from the back".
Shaw appreciated Eric's defensive solidity and also expressed his joy at his signing by saying that " I'm so happy that we have him here" and believes that Eric will be an important player for United.
Bailly's displays have made it hard to avoid comparisons to former captain and United legend, Nemanja Vidic, as there are a lot of similarities in both the players's style of play and their aggressiveness in defending the ball. Bailly will be hoping to make his name in the hearts of United fans and if he keeps his form and desire going, there's nothing that can stop this United war machine.