Southampton right-back Cedric Soares has signed a new four-year deal with the club, keeping him at the club until 2020. The Euro 2016 winner has been negotiating with the club for a number of weeks.
Successful year for club and country
Cedric has had a fantastic year both in the Premier League and the European Championships. The 24-year-old featured 27 times for Southampton in his debut season for the club, under the leadership of Dutchman Ronald Koeman.
He then went on to play a big part in his country's shock Euro 2016 victory, alongside fellow countrymen Pepe and Cristiano Ronaldo.
After returning from France, Cedric has featured in both Southampton's league games, clearly showing that new coach Claude Puel has faith in the former Sporting Lisbon man.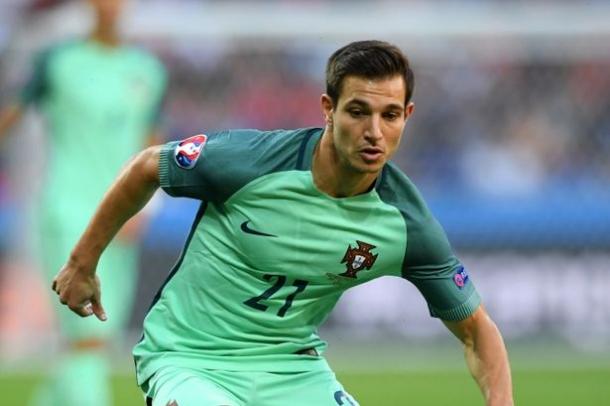 Praise from Puel
Speaking after the announcement, Puel said it was "good news" for the club, due to Cedric being a "good calibre" of player, one who the club "need to keep hold of." The Frenchman also said he was "happy" for Cedric, who he claimed will play a "big part" this coming season.
Executive Director of Football Les Reed also spoke after the contract signing. He spoke of the "experience" that Cedric has, as well as the "part he has to play" for the club in the future.
Cedric becomes the seventh first team player to sign a new deal this summer.
Cedric happy to be settled
It wasn't long ago since Cedric was being touted for a move to a Europen club but it is a fantastic news for the Saints that he will be remaining at St. Mary's for a few more years.
The full back said he was happy to be "one of the family" at the club and also praised how much the club has done for him. He also spoke of his improved "confidence", despite only being at the South Coast outfit for one year.