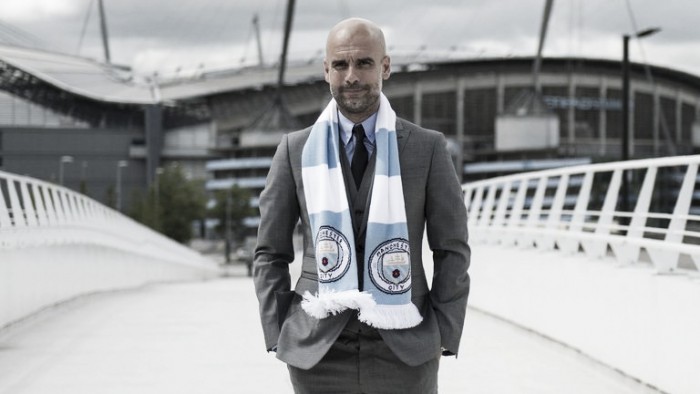 Pep Guardiola's arrival in England caused quite a bit of controversy. Not only had he created unnecessary speculation about Manuel Pellegrini's job by all but confirming that he would be replacing the former Manchester City manager at the end of the 2015/16 season, but many people were not convinced by his previous managerial success.
The competitiveness of La Liga and the Bundesliga have always been heavily questioned. Guardiola was in charge of Barcelona and Bayern Munich during a time in which both sides dominated the top flights of Spain and Germany respectively. His achievements have always been downgraded and the credit for his two Champions League victories, especially, was plucked away from him by the magic of Lionel Messi.
Messi was often praised for Guardiola's success but the coach was often at fault if the Argentinian had a poor spell. The propaganda became so much that Guardiola eventually walked out at the Nou Camp and joined Bayern Munich after a year away from football.
Idea that Guardiola needed time to adapt was soon debunked
A 72.5 per-cent win rate with the Catalans was only bettered by the 75 per-cent managed in Germany. So far, five wins from five games have given Guardiola the perfect start in England. Suddenly, many people are beginning to take him and his side very seriously.
Guardiola needing time to adapt to the English 'style' was always a complete untruth. This is a man whose Barcelona side needed no time to adapt to the challenge put up by Real Madrid in his first season in La Liga, and whose Bayern Munich side were winning titles multiple months before the campaign reached its climax.
These achievements are no coincidence. Guardiola revolutionised football in both countries and will certainly do the same in England. His style outshone sides that are far better than most of England's current top-flight yet the English media and public believed – while some still do believe – that he would struggle to cope in the Premier League.
Guardiola can join other managerial success stories in taking English football to the next level
His introduction to the Etihad dugout is the best thing to happen to English football since Sir Alex Ferguson's appointment as Manchester United manager in 1986. This is closely followed by Arsene Wenger's arrival at Arsenal and, more recently, Jose Mourinho's unveiling at Chelsea.
Ferguson, Wenger and Mourinho have all broken new records, set new heights and have dominated English football at different points of their spells. Guardiola will do the same. Wenger and Mourinho were completely new to football in Britain upon their arrival in England, while Ferguson joined the duo in helping to tactically revolutionise English football. Guardiola will do the same.
Yet you will always be told that foreigners will need time to adapt to our style; it's a myth. A myth that stems from the appalling arrogance that runs throughout the country and a myth that also has absolutely no right to be in the minds of any Englishman.
Besides, our top clubs have consistently failed in Europe over the last four years, and many times at the hands of a Guardiola team. Even Chelsea's Champions League triumph in 2012 covered up the fact that the two English clubs failed to make it past the group stages that year while Arsenal were knocked out in the round of 16. English football is actually playing catch-up with the top European clubs.
Of course, there will always be exceptions. But it is incredibly naïve to suggest that people who have been so successful in divisions far from inferior to our own will completely fail as soon as they step foot in England. Yet this belief is still widely held by many people, even those who are paid to voice their opinion.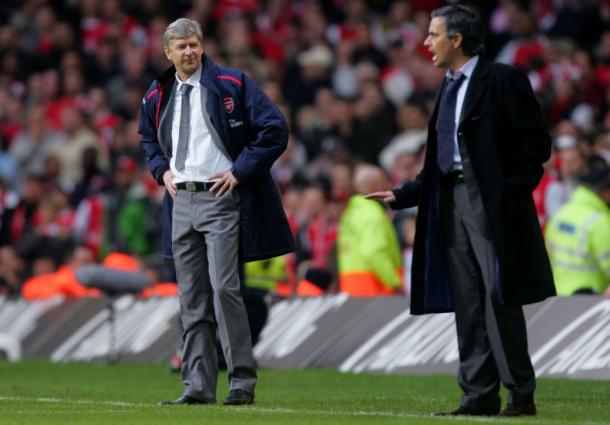 Guardiola's 'confusing' style of football is revolutionary
Guardiola's teams are renowned for playing eye-catching football – known to many as 'tiki taka'. Moving the ball quickly with neat one and two-touch passes, while also having players constantly moving into new spaces are two of the main components of Guardiola's philosophy. Sunday's victory against West Ham United was the best example of Guardiola's style being perfected so far. Each of the three goals were wonderfully crafted.
One particular move that started in the right-back position and ended with Nolito squaring for Kevin De Bruyne from the left wing would have won goal of the month had it been finished by the Belgian. Each player needed no more than three touches and a couple of seconds to move the ball with seemingly telepathic understanding of each other.
To play this way you must have intelligent players who are technically gifted. Guardiola's transfer policy makes sure each recruitment fits this criteria, although popular belief would have you think that Guardiola 'buys success' or he has 'always had superior amounts of money available'. The second point is arguably true. Although he was lucky enough to be trusted to manage his former club Barcelona with very minimal experience of coaching their B team.
He then impressed enough to be appointed in managerial roles at two very big clubs. This means he has generally had intelligent, technically gifted players at his disposal. He many not impress as much should he be put in charge of a lower league team, but this is not because he is a poor coach; it is because his philosophy matches a certain calibre of player that is not available in the lower divisions.
Guardiola's tactics are also taking a while to make sense in the minds of many outsiders. Having full-backs coming inside to create space for other players seems ridiculous for those who are confused by the footballing ideologies of many European countries. It is the exact same reason as to why defenders such as David Luiz and England's very own John Stones are criticised for carrying the ball out from the defensive line.
Many English fans sadly see no point in watching football from La Liga, the Bundesliga or even Serie A purely because they believe the Premier League is so superior. Although, because of this, they do not understand any style apart from the English one.
However, what even is the English style? Football in Britain lacks identity and needs new ideas. It is not always the physical, fast-paced game of football that we enjoy boasting about and the Football Association are even trying to distance English football from this approach.
The sooner we take to Guardiola the better. The Spaniard is ready to embark on English football with a fresh ideology but English football is not yet ready for Guardiola. Only Mourinho's Red Devils will challenge their Manchester rivals in a season, and an era, which will see many teams fall victim to a man who is ready to revolutionise our game.