Manchester United defender Matteo Darmian has silenced the rumours of his exit in January as he is happy at the club. The Italian has been linked to a return to Italy from the start of the season due to less game time under new manager Jose Mourinho.
Darmian has also not taken his occasional opportunity he got at the start of the season. Despite a string of poor performances in cup competitions, surprisingly Darmian has become Mourinho's first choice fullback in last few weeks. He has featured in all all games in Premier League since his return to the lineup against Swansea in October.
Darmian happy at one of the biggest club
The Italian fullback joined Manchester United from Torino last summer for a fee just over £12m. He had a bright start to his career at Old Trafford. Darmian was labelled as the ideal successor for Gary Neville who United have been trying to replace from a long time. The former AC Milan defender then suffered loss of form and injuries.
He has not recovered from this setbacks and was tipped to be sold in Summer. Darmian was not included in the matchday squads initially this season. The Italy international believes that "he is happy as he plays for one of the biggest clubs in the world." Darmian is happy to "ignore the false transfer talk and continue to do the job and stay at the club."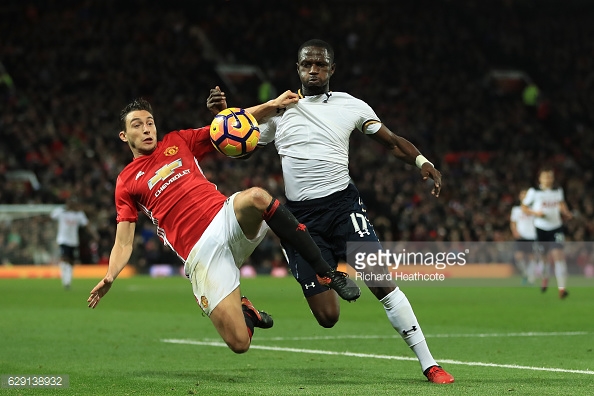 Darmian comfortable playing as leftback
The resurrgence of Antonio Valencia at rightback has limited the opportunities for Darmian to play in his favoured position. He has been used as a leftback ahead of Daley Blind and Luke Shaw as the latter is struggling with injuries. He admitted that "playing on the left is not a big problem and feels comfortable in that position."
Darmian is likely to feature as a rightback against Crystal Palace on Wednesday as Valencia is suspended for the game. The Italian is still not at his best but a run of games can help to restore the confidence and perform better in the upcoming busy Christmas period.