 In the space of eight days, Manchester United will have a better idea of how their fortune lies in three different competitions.
First up they host Championship club Reading as United begin the defence of the FA Cup. They will then take on Hull City at home in the first leg of the League Cup semi final. Lastly, United 'welcome' Liverpool, as Old Trafford stages probably the biggest league fixture on the calendar.
United go into the three home games on the crest of a wave, having won six league games on the bounce, and seven in all competitions. It's a run where they have shown many qualities and many different ways of getting a result, including some familiar late drama.
Despite the fantastic run, this sequence of games could shape the season. They don't have to win every game, but if they don't then it would deal a severe blow in which ever competition they fail in. It is hard to judge which game and which competition has the greatest importance.
The return of 'Yip Yap'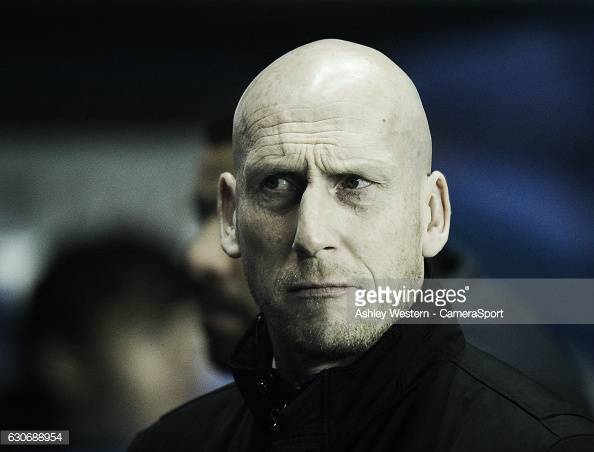 The game against Reading is of huge importance. The need to keep the winning run is important, but they will not want to relinquish the FA Cup at the first hurdle, especially to a side from the league below. A draw would mean they continue their unbeaten run and remain in the competition, but it would be far from ideal.
So Jose Mourinho will be looking to play a strong side, but the two future fixtures must be at the back of his mind. There are a number of players who have been kicking their heels, and this could be an opportunity to rest one or two players, especially Zlatan Ibrahimovic.
That could give Marcus Rashford a chance in his favourite position, and he probably deserves it this season. He has toiled out wide on times, but after putting in a man-of-the-match substitute appearance in the victory over West Ham United, then he should be full of confidence.
Mourinho must be wary though. Jaap Stam comes back to Old Trafford for his first competitive fixture since his ignominious exit to Lazio back in 2001. Of course, he won't be donning his boots - Rashford might be relieved - he will be in the dug out, but he brings a team themselves in fine form.
They are currently third in the Championship and have reached that spot with limited resources, doing so in the pleasant style that Stam has asked them to play. They are a footballing team, and can cause United a lot of problems if they are not on their game.
The one thing that is absolutely certain is that Stam will receive a hero's welcome, and deservedly so. It was a huge shock when he was transferred as he was an integral part in the treble winning team, and won the title in each season he played.
The non return of Micky Phelan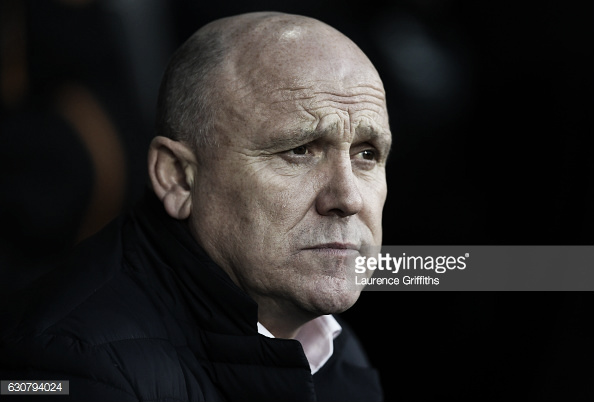 United should have been rolling out the red carpet for another ex-player, coach and assistant manager in Mike Phelan. Phelan had done a great job at Hull under tough circumstances, but has now been relieved of his duties.
With that in mind, it is somewhat of an unknown quantity that will visit Old Trafford for the League Cup semi final first leg. A new man at the helm, and Hull expect to announce one soon, quite often has an instant impact and once again United will have to be at the races.
Hull, despite propping up the Premier league table, have small squad but are full of battlers. There are on a tough sequence of results, but they give their all in each and every game. They have suffered a lot of bad luck, and will not give United an easy time.
A draw, or unthinkably a defeat, would not be the end of the world, but it would make the second leg extremely difficult. That shouldn't be in their thinking when they approach the first leg.
United won 1-0 in August in the league at the KC Stadium, but given the two differing run of results the sides are on, United should be clear favourites. Again, team selection will be important, and it is possible that again rotation will be in play from Mourinho.
Yet this is the best opportunity for a trophy at this moment. If they overcome Hull, then United are off to Wembley once more and one game away from silverware. Given that it was Mourinho's first trophy when he arrived in England, he will be looking for a repeat.
The return of the enemy
There will be no fanfares, no pleasantries and no inviting welcome when Liverpool come to town for the return league fixture. Arguably the biggest of the three games, it is one that United will dearly want to win.
Before embarking on their winning streak, United had lost a lot of ground in the title race, and it is almost impossible to believe they can win the title. However, they now sit only three points behind Tottenham Hotspur in third place, and will want to keep up the momentum.
If they fail to win the title, they will want to finish as high as possible in the league, and Champions League qualification is paramount. So with Liverpool in second place, a chance to close the gap on them is a must. A draw would be a disappointment, a defeat a disaster.
United drew at Anfield 0-0 and put in a spirited, if somewhat defensive display, but that was in Mourinho's settling in period. After suffering a heavy defeat in the next game against Chelsea, United been finding their feet and playing some high quality football. More importantly, they are winning games.
Big guns will face Liverpool
However United line up against Reading and Hull, you can guarantee they will be at full strength for this game, barring injuries or suspensions.
An addition of pace and creativity in the form of Henrikh Mkhitaryan, control in the form of Michael Carrick and solidity in defence in the form of Phil Jones and Marcus Rojo has been the shot in the arm that was badly needed.
These additions have kick-started the superstars into action. Both Ibrahimovic and Paul Pogba have been performing to the level they are capable of, and that has reaped the rewards. However Mourinho has stumbled across his formula, United now look a very capable outfit.
It will be very interesting to see how Mourinho juggles the squad, and how the fringe players perform. Some players may feature in all three games, but it all likelihood one or both of the cup games will involve a number of changes to what is becoming the established first XI.
Coming on the back of the festive fixtures, it would be folly not to use the squad. Whatever team Mourinho picks, United are more than capable of winning all three fixtures. Given that Mourinho loves to make his home a fortress, it also wouldn't be a surprise.