Oriol Romeu has come to Claude Paul's aid in light of a rocky end to the season and told Southampton supporters "it's been hard" for his manager.
Speaking after a bitter loss at home to Stoke on the final day - a result which kept Saints afloat in 8th place - Romeu gave reason to what some see as a disappointing year.
The Spaniard blamed the amount of competitions his South coast side has been a part of while also demonstrating a lot of respect for what Puel did with the squad: "He tried to give everyone minutes in the team and that was good for everyone".
Furthermore Romeu explained that "there were difficult moments" that have "not been easy" but that "what we've done is positive".
Although, the defensive-midfielder did admit that their league position only really came about due to "other teams making a mistake".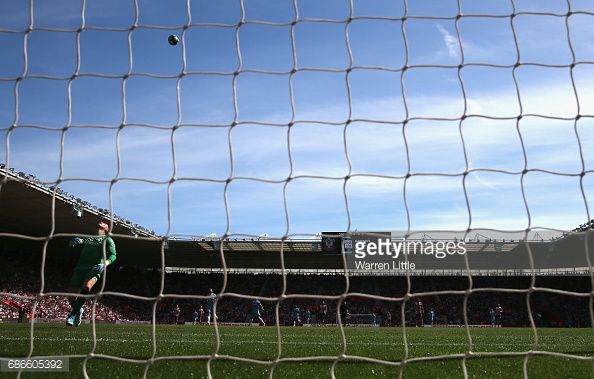 Stern Support
Unfortunately for a growing number of Saints fans getting an 8th place and a cup-final came about amidst a dismal Europa League campaign and a lot of dull home games.
What was most compounding for Puel and fans alike was the end to this season; Saints only mustered one win in eight and their overall lethargic play was representative of a team possibly looking ahead to the summer.
Heading into that break, it's well-known that the board of Southampton will have to be analysing the performance of Puel and take into count some of the quite-blatant discontent felt for him by a good chunk of supporters.
Paying extortionate amounts to watch five straight goalless home games is enough to rile up even the most faithful of fans.
Despite this, finishing 8th with twelve wins in a debut season for Puel is nothing to be sniffed at, especially with losing Charlie Austin and Virgil van Djik to injuries and having his captain Jose Fonte leave for West Ham in January.