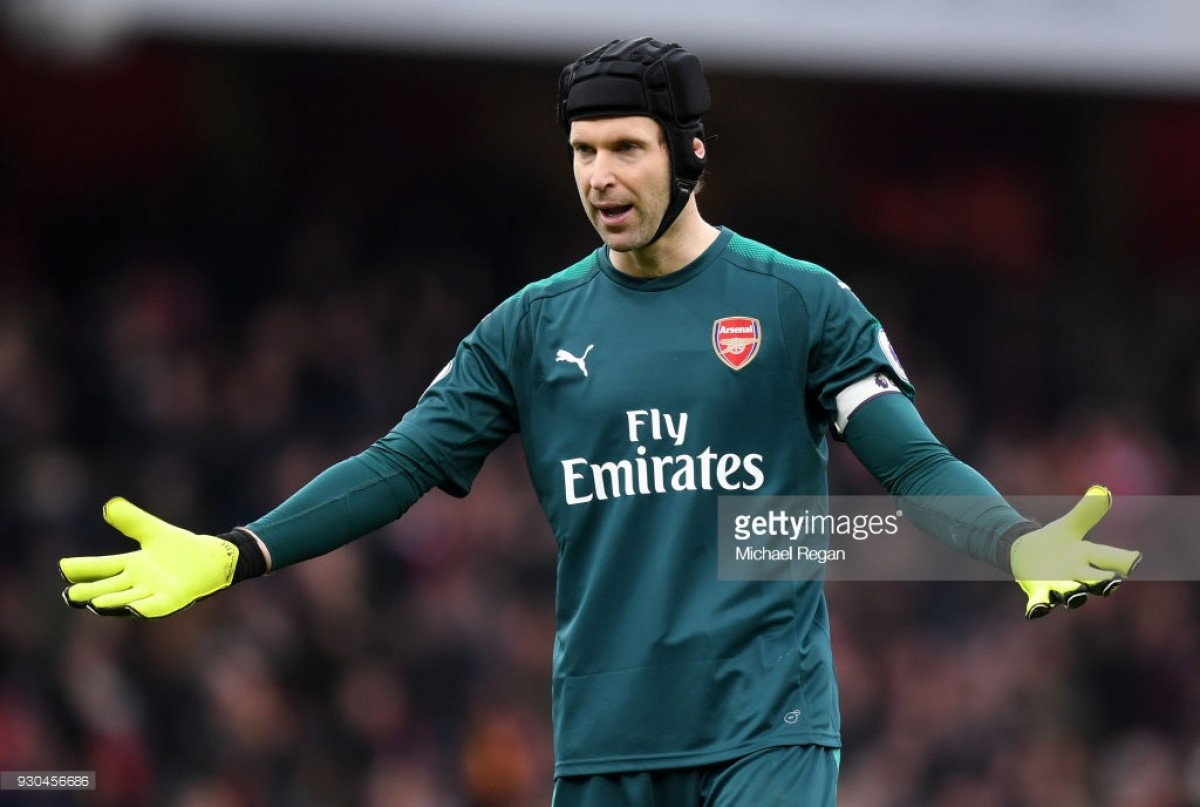 Petr Cech has expressed his delight at finally being able to get his hands on the number shirt at Arsenal.
In his first three years at the club the chance has eluded him with the Czech goalkeeper wearing the number 33 shirt.
The news comes amid a busy time for the club, who look set to appoint Umai Emery as their new manager.
The number he always wanted
When Cech arrived at Arsenal in 2015, the number one shirt was occupied by Wojciech Szczesny. But just under a year after his permanent departure to Juventus, the shirt number has finally become available.
"I already wanted number one when I came," the 36-year-old proclaimed.
Szczesny spent the first two years of Cech's Arsenal spell on loan at Roma, and it was not clear whether the former would play for the club again. However, even after his transfer out of North London, Cech had to wait to get the number one jersey.
He said: "Last season when he left, it was at the last possible moment so I couldn't get it either."
Therefore when the club finally asked him to take the shirt recently he jumped at the opportunity: "When they asked me if I would take it this year, of course I was happy to have the opportunity."
Other number changes
As well as Cech, there have been three other shirt number changes. Hector Bellerin will now wear the number two shirt, vacated by Mathieu Debuchy. The Spaniard has previously worn the numbers 40, 39 and most recently the number 24.
Mohamed Elneny has meanwhile been given the number four shirt which was last worn by the retired Per Mertesacker. The shirt holds special value at Arsenal with Patrick Vieira and Cesc Fabregas donning it previously.
Granit Xhaka will change from 29 to 34 next season, with the number holding a special place in his heart. The Swiss midfielder wore that number at Borussia Monchengladbach and also has a tattoo of it on his back.
"The number 34 has a big significance for me. It was my first number as a professional and it's always brought me luck," Xhaka explained.
Kit unveiling
Following the news of Arsenal's squad number changes, they also revealed their brand new Puma home strip for the 2018/19 season.
Promotional images showed the likes of Bellerin, Pierre-Emerick Aubameyang and Mesut Ozil wearing the new shirt which is the traditional red and white. The sleeves are predominantly the latter but also include red stripes across the bicep.
The new kit will be available to fans from Friday 1st June.