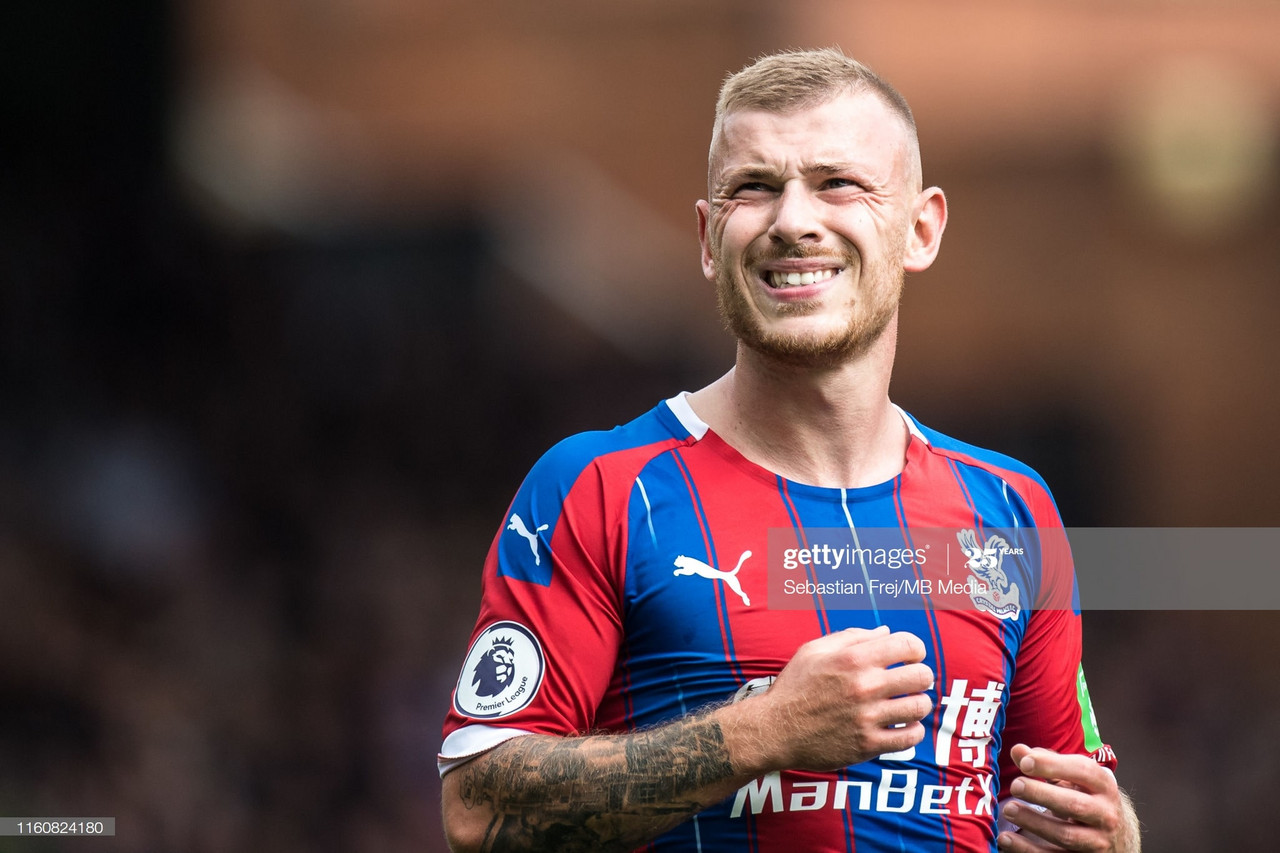 When Max Meyer signed for Palace in the summer of 2018 on a free transfer, it looked like the Eagles had unearthed a gem from the saturated transfer market.
Highly touted from a young age, Meyer was expected to excel on the big stage. He made his debut for Schalke 04 at the age of 17, and was quickly thrust into a starting role for the Bundesliga side.
Meyer's potential was spotted in 2012 at the Under-17 European Championship. He played a critical role in helping Germany to the final of the competition, with a side that contained young talent such as Leon Goretzka, Timo Werner and Julian Brandt.
Despite Germany losing to the Netherlands on penalties in the final, Meyer had grabbed the headlines, having outshone his talented teammates.
Although he did not lift the trophy, Meyer took home his own silverware as he won the prestigious Player of The Tournament award. This accolade had previously been awarded to players such as Cesc Fabregas, Toni Kroos and Wayne Rooney; worthy winners who have all gone to have illustrious careers at the top of the game.
Meyer's stock continued to rise; he was a regular starter for Schalke in the Bundesliga and on the European stage. His performances saw the midfielder dubbed as the 'German Messi', with Meyer catching the eye of sides such as Barcelona, Arsenal, Liverpool and AC Milan.
Meyer's next feat was the privilege of captaining the German side that competed in the 2016 Olympics in Rio. Under his leadership, Germany made it all the way to the final, in which Meyer scored.
Unfortunately for Meyer, Germany would go on to lose on penalties to the host nation Brazil; a side that contained a determined Neymar, who was looking for redemption on home soil after an unsavoury end to the World Cup two years prior.
Meyer returned home after the Olympics to play a key part in the jigsaw of Domenico Tedesco's Schalke side, finding a new home in a deep midfield role; a position where he had time on the ball to dictate play, which eased the pressure on goal contributions for the young midfielder.
With Schlake breaching the top four and looking for qualification to the Champions League, there were questions over Meyer's contract which was coming to an end at Schalke, and it got ugly…very ugly.
Meyer claimed Schalke were 'bullying' him into signing a new contract. The club vigorously denied the allegations but the public outburst from Meyer had tarnished any relationship between both parties. Meyer was subsequently banished from first team duties, thus leading him to run down his contract and bring his 9 year stay in Gelsenkirchen to a bitter end.
The Eagles swoop in for Meyer
Palace were in the market for a ball-playing centre midfielder. Yohan Cabaye had left on a free transfer for Dubai to join Al-Nasr, creating a big hole not only defensively but in Palace's attack too. Cabaye's passing was a deadly arrow in Palace's quiver and Hodgson needed a player of similar calibre to match Cabaye's natural talent.
With Meyer now a free transfer, it looked likely a move to a side with Champions League pedigree was on the horizon; AC Milan and Marseille were rumoured to be courting the German international. Yet it was Palace Sporting Director, Dougie Freedman's persistence which proved successful in persuading Meyer to join the Roy Hodgson revolution that was in full swing at Selhurst Park.
Meyer's first season was difficult. It quickly became apparent that he was not the kind player that Palace were searching for when looking for Cabaye's replacement. The Premier League proved too quick and physical for the German to have any time on the ball to affect the game from a centre midfield role.
Playing in a Roy Hodgson side
Despite making 29 Premier League appearances in his first year, Meyer was less than spectacular. He struggled in the middle of the park to really take the game to the opposition and when playing on the left side of attack, a position Hodgson claims Meyer prefers, he seemed to be ineffective and timid when taking on Premier League defenders.
His passing ability is undeniable; Meyer looks like he has the creative spark to be someone who holds the key to unlocking defences effortlessly. However, in Roy Hodgson side, a player has to adhere to their defensive duties.
Under Hodgson, Cabaye made 70 tackles in only a single season, whereas Meyer, the replacement, has only completed 49 challenges in nearly two full seasons. Hodgson would therefore not feel comfortable putting Meyer in the deep lying central midfield role in the Premier League. Whereas in Germany, at a Schalke side competing for Champions League football, Meyer made the position his own.
Hodgson has come under criticism for failing to find creative players a place in the system, with summer loan signing, Victor Camarasa, and Max Meyer finding their footballing talents somewhat suffocated at their time at Palace, with creativity not at the forefront of Hodgson's mind when it comes to winning football games.
Meyer has struggled this current season to again make any form of significance. He has only made six starts this season and has to settle for bit-part performances off the bench to try and affect the game.
The stats do not read well in Meyer's favour either; the German sits at the bottom table when it comes to passes completed for this season for outfield players. Meyer has only completed a recorded 154 passes, whereas the closest player to him being Andros Townsend, who has a total of 235.
For a creative player, it does not make good viewing. Meyer also has the fewest touches of the football for any outfield player at Palace this season and has failed to rack up any goal contributions thus far.
What does the future hold?
With Roy Hodgson signing a contract extension to stay at Crystal Palace until the end of the 2020/21 season, this could find it hard for Max Meyer to stay at Palace. Minutes have been hard to come by this season, and having made an little impact on his time at Palace so far, Meyer could potentially fly the nest in the summer search of regular first team football.
Should Meyer stay and fight for his place, he will start having to justify the wage packet he receives from the club. It could be that a change of system would see Meyer flourish, but, in the Premier League with points being so precious, Hodgson is not one for tinkering to shoehorn a player in the starting line-up.
His teammates from the Under-17 European Championships are finally making a name for themselves in football, with Goretzka a star at Bayern Munich and Timo Werner being linked with Barcelona and Liverpool for a potential summer move. Meyer at the age of 24 will be hoping to soon find his way in football as time is running out for the German international to live up to the hype that surrounded him as a teenager.