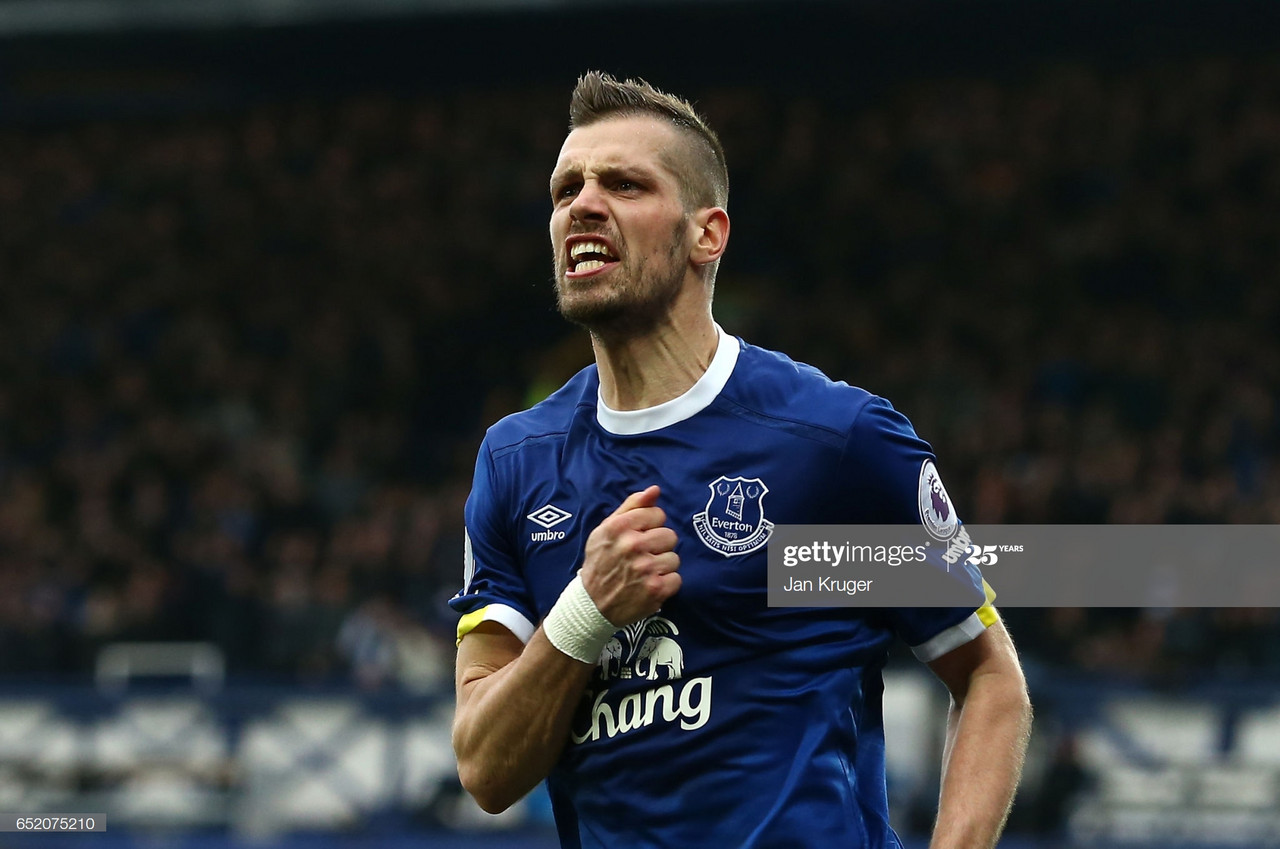 Everton midfielder Morgan Schneiderlin has completed a move to French club Nice for an undisclosed fee.
The 30-year-old joined the club in 2017 from Manchester United but has found it tough to become a regular fixture in the Toffees' midfield.
The Frenchman made 88 appearances in total during his time on Merseyside, notching one goal against West Brom in the Premier League.
Midfielder departs Premier League for return to France
The former Southampton midfielder leaves the club to join up with fellow Frenchman, Patrick Vieira, who led the club to a fifth place finish before the curtailment of the Ligue 1 season due to the coronavirus pandemic.
Everton boss Carlo Ancelotti spoke to the official club website following Schneiderlin's departure to France.
"He had injuries but in the time he played, he played well. Everyone in the club is happy for what he did as a professional here and everyone wants to wish him the best.

"He had the desire to go back to France and we let him, he had the possibility to go there, so we wish him all the best for the future."
The midfielder made his final appearance for the club in a 3-2 defeat to Arsenal at the Emirates Stadium in February, in which he played the full 90 minutes.