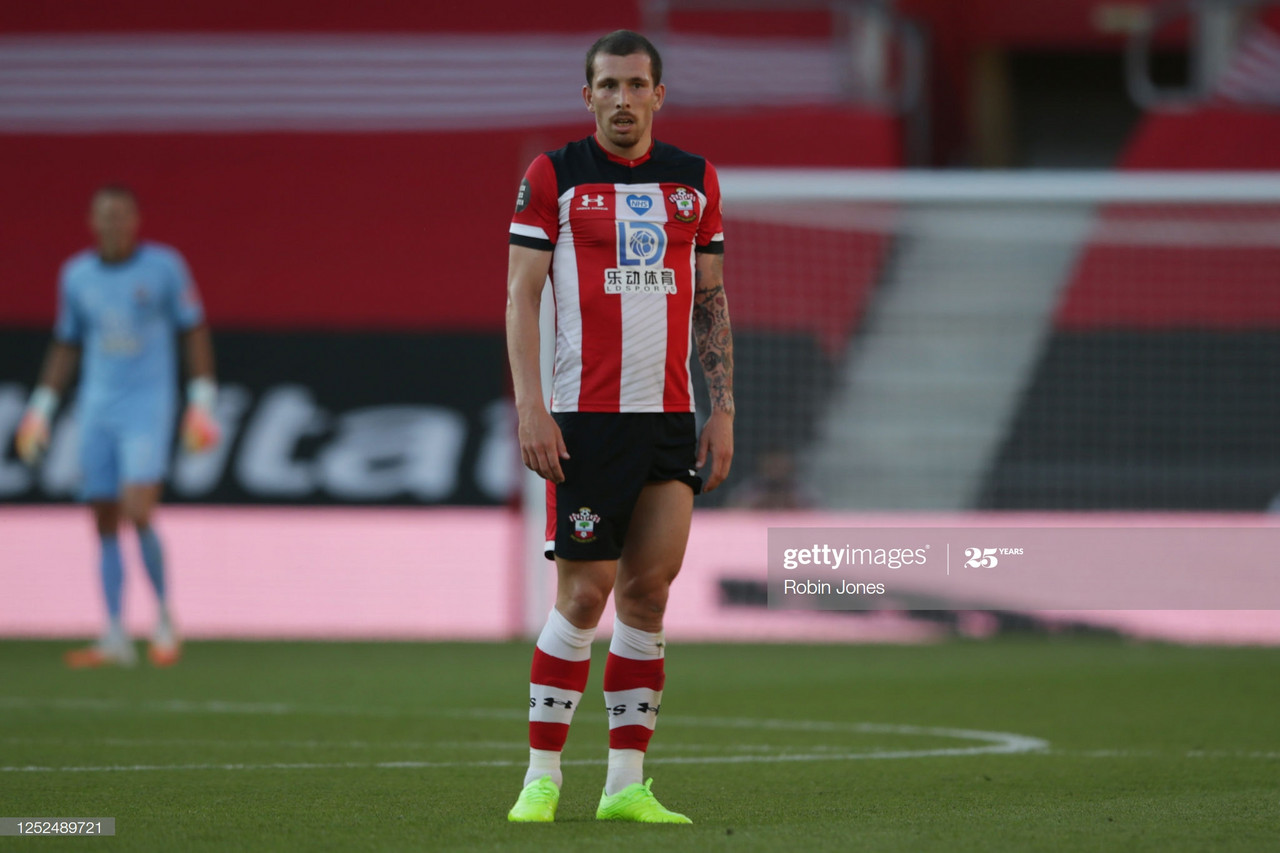 Tottenham Hotspur are confident of securing the signature of former Southampton captain Pierre-Emile Hojbjerg this summer, according to The Telegraph.
The 24-year-old midfielder was stripped of the Southampton captaincy before the resumption of the Premier League season after expressing his desire to play Champions League football.
Now he looks set for a move away from the club having not signed a new contract.
According to reports, Tottenham Hotspur are keeping a keen eye on the situation in a hope of getting a deal done this summer.
But the report also mentions that Spurs will likely have to sell a few players in order to raise funds for the Danish international.
"If you decide not to extend your contract, you will not be captain of this team"
When Southampton manager Ralph Hasenhuttl signed a new four year deal with the club in June, it was clear that he was the man the Saints hierarchy trusted to move this club into the next stage of their development.
The decision to give the captaincy to James Ward-Prowse before Southampton's first match of the restart against Norwich City would have been a tough one for Hasenhuttl, especially as Hojbjerg was still included in the starting eleven.
In his press conference before the first game back, Hasenhuttl said that he and Hojbjerg had sat down and worked things out:
"I spoke with him and we had an agreement, and made clear that if you decide not to extend your contract, you will not be captain of this team.
"I've spoken to him in the last few days and he knows that he is an important player for this club. I think we have found a good agreement."
This suggests that, although Hojbjerg will continue to be an important player for Southampton for the remainder of this season, his long term future is very much in doubt.
It is no secret that Jose Mourinho is looking to bolster his midfield in the summer and Hojbjerg is one of his top targets.
According to The Telegraph, Hojbjerg prefers a move to Spurs over other options.
All that's left to squabble over is the price.
Southampton want around £35 million for the man that joined them from Bayern Munich back in 2016.
But with the financial implications caused by the coronavirus outbreak, Spurs are unlikely to pay that much for a player who has shown inconsistency during his time at St Mary's, unless they can raise funds through the selling of some of their own players.
It remains to be seen whether Southampton will take a lower price just to get rid of a man that clearly wants a move away.