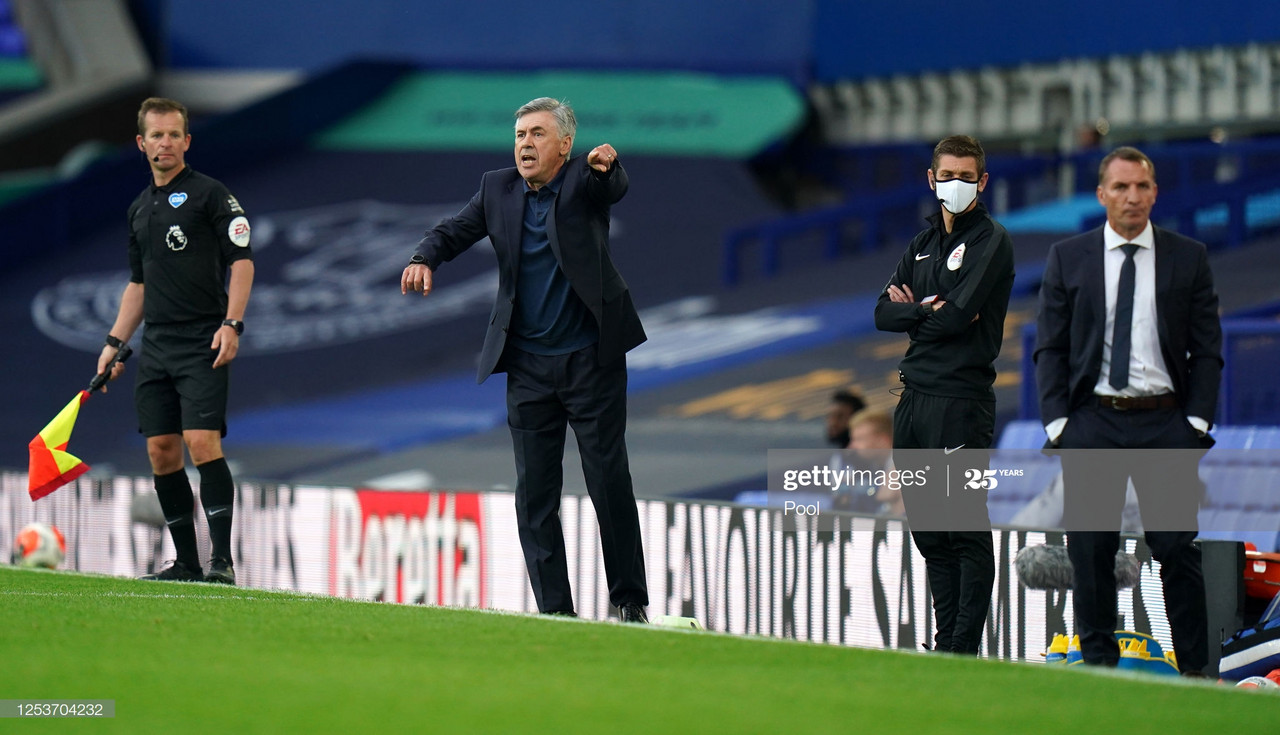 Carlo Ancelotti has lavished praise onto Anthony Gordon and said that the young prospect is ready to play in every game for Everton.
Speaking to the club website ahead of Monday's clash with Tottenham Hotspur, Ancelotti said: "He is doing really well and is ready to play for Everton, no doubt. He improved in the past six months and how he is playing [in training and games] gives me a lot of confidence and trust in him.
"He is a player with personality. You can find a lot of players with quality, but you have to show a strong personality.
"In football, you need players with personality and character. Players who are not afraid to make decisions. Anthony is one of these. He is ready to be with us and part of what we are doing.
"Honestly, he is ready to play every game.
"He has the confidence to show his quality and is working really well. I pick him because he deserves to play and can help us. He is physically good and has a lot of ability and technical skills.
"And he is still young, so he has a lot of room to improve."
Breakthrough Star
Gordon had started to appear on the fringes of the Everton squad prior to the suspension of the Premier League, making appearances from the bench against West Ham in December and January.
However, his role has become much more prominent since the return of the Premier League, making his first start for the club in the Merseyside Derby and getting his first assist last week against Leicester City, when he set up Richarlison's opening goal.
During that game against Leicester, Gordon made a big impression, showing exceptional talent in both attack and defence making four tackles, the second-most of any player behind Seamus Coleman (5), as well as completing two interceptions and playing two key passes, including the one for his first top-flight assist.
Friendly Rivalry
Monday's match will see a renewal of a friendly rivalry between two of the world's best coaches as Ancelotti and Jose Mourinho go head-to-head.
Both have spent time as coaches at Real Madrid and Chelsea and are known to be close friends, with Mourinho claiming he intends to break government guidelines by giving Ancelotti a hug when the two come face to face in the dugouts.
In a less than promising sign for Toffees, Mourinho has won three out of the five games in which the two have faced off but with Ancelotti registering wins in the other two games, a win for Everton on Sunday would put the two coaches on level pegging.