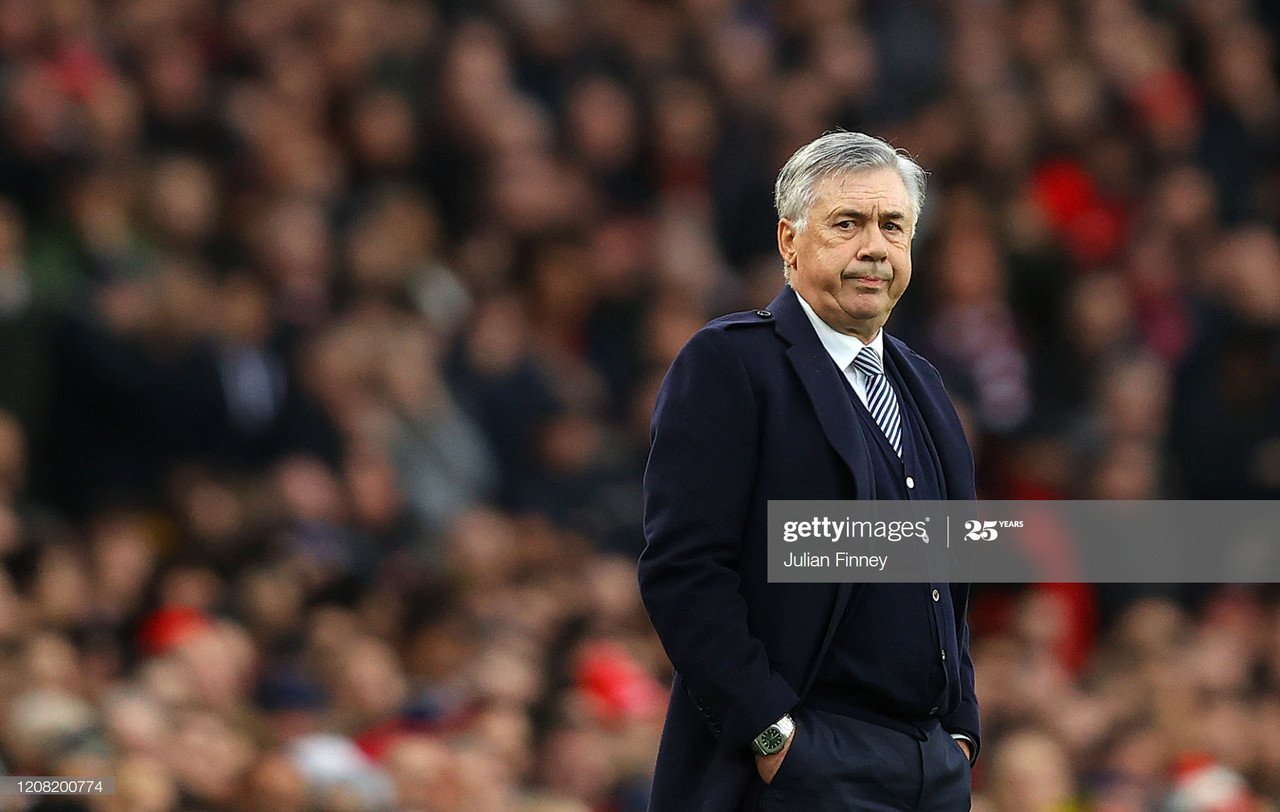 Carlo Ancelotti labelled his sides performance as "average" after Everton lost 1-0 to Tottenham Hotspur, but the Italian boss hasn't given up on qualifying for the Europa League.
The Toffees were dealt a blow after losing to Jose Mourinho's side on Monday evening, with Michael Keane's own goal the difference between the two sides at the Tottenham Hotspur Stadium.
Everton remain in the bottom half of the table after the defeat, but remain just five points behind Arsenal, who currently sit seventh.
Toffees still aiming for place in Europe next season
Ancelotti, with five games remaining this season, still has hopes of securing European football, but admitted that it will be "more difficult" after the defeat on Monday.
"The performance was average," Ancelotti told BBC Sport. We could do more. We could use more intensity on the second ball, on the tackle, but the game was imbalanced.
"We lost, but I thought we competed until the end. The second-half was better for us. We tried to equalise. We weren't able to do this.
"This game is gone and we have to be focussed on the next. We still have a possibility to reach the Europa League. It will be more difficult, but we have to keep fighting."
Spurs game was lost in the middle of the park
The addition of Andre Gomes into the midfield was to provide an extra body in the middle of the park, but Ancelotti claimed that the game was lost in that area.
"I think we lost the game in the fight that was in the middle of the park," Ancelotti said.
"I think there we lost a lot of second balls and we were not in total control of the game. It is true that we competed until the end but we didn't create a lot of opportunities and didn't have a lot of chances.
"In the second-half the possession was better and we had more opportunities to find players between the lines but we didn't have a lot of chances. We competed but it wasn't enough."
Everton welcome Southampton, who come into the game fresh from their 1-0 victory over Manchester City, to Goodison Park on Thursday evening, while the Ancelotti's side travel to face Wolves on Sunday.