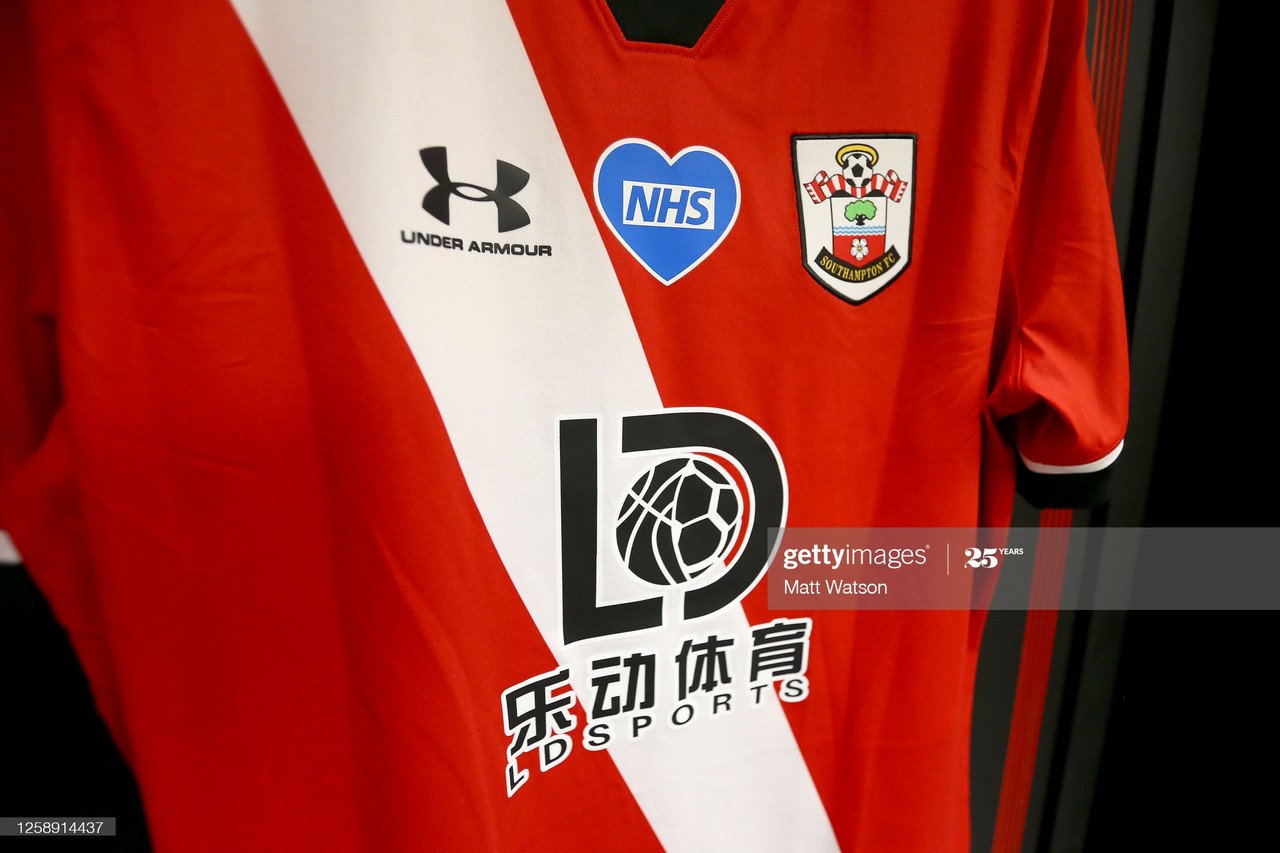 Southampton have been stunned less than a month out from the new season by major shirt sponsor LD Sports reportedly set to end their agreement with the club.
According to a report from the Mail on Sunday, the Chinese company are prepared to pull out of the deal two years early, sighting increasing political friction between China and the UK as well as ongoing implications of COVID-19.
Club record sponsorship falls through
LD Sports signed a three-year deal at the beginning of last season worth £7.5million, a club record for the Saints in replacing Virgin Media's £6million-a-year deal.
Club officials are said to be already working to find a new sponsor before the season commences with the club standing to lose a significant amount of income.
Premier League clubs are already reeling from losses of matchday revenue and compromised TV money due to COVID-19, and Southampton will be eager to wrap up a new partner as soon as possible before the season starts.
This comes as Blackburn Rovers recently confirmed the termination of their own Chinese-based sponsorship deal with 10 BET, and Mail on Sunday that at least one other Premier League club could be placed in a similar situation.
China out of favour
The relationship between the Premier League and China is just as fraught as the political one with the league and Chinese broadcast rights host Suning Holdings at wars on their own contract terms.
Southampton launched their new home kit in July with early sales soaring, but the club could be forced to re-release the shirt should sponsorship change. If that is to be the case, Mail on Sunday report the club will work with fans who have already purchased the shirt to find a suitable remedy.