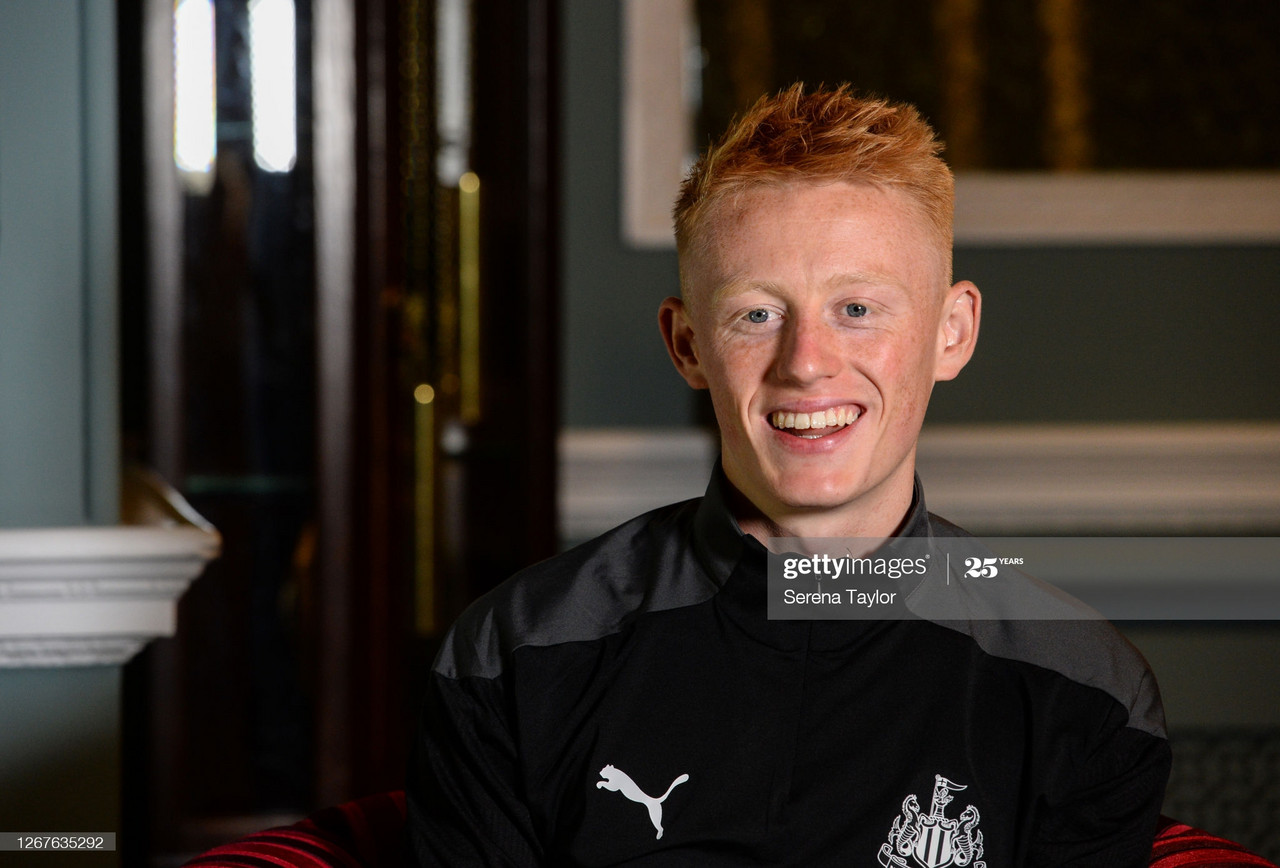 After uncertainty surrounding the future of Newcastle United youngster Matty Longstaff, the club's supporters finally received the news they wanted as he put pen to paper on a new deal.
The midfielder burst onto the scene in the 2019/20 Premier League campaign after impressing new manager Steve Bruce in pre-season, but he only had a year left on his contract when he came in to replace Rafa Benitez last summer.
But after a long few months and with Longstaff looking set to head out the door, the Magpies managed to tie the 20-year-old down for another two years.
However for someone with as much potential as the Toon youngster has, is a two-year contract really a wise move?
What does it mean for Newcastle United?
Longstaff's future at St James' Park wasn't the only thing that was lingering this summer, as talks on a proposed takeover rumbled on for months and months until finally coming to an end when the Saudi-backed consortium interested in buying the club ended their interest, or so people are led to believe.
Current only Mike Ashley continues to say that he wants to sell the club for what he feels is the right price and perhaps Longstaff's short contract is a sign of that with the club not wanting to tie any players down for the long term just yet.
Were a takeover to eventually go through on Tyneside there is potential for the club to change for the better should someone with plenty of finances behind them walk through the door.
As much of a shame as it would be for young, local players such as Longstaff, it could mean the end for that type of player with a difference calibre from abroad being brought through.
But in the short term the club will feel that it is a wise move to only let their players sign short-term deals as they hope to finally bring this controversial era to an end.
What does it mean for Longstaff?
There is no doubting that having the two Longstaff brothers remain at Newcastle is a real coup for the club, with Sean securing a new contract in 2019.
As much as uncertainty still hangs above St James' Park, all the players can do is keep doing their jobs and for the younger players such as Matty they will need to use this period to impress as they look to secure their futures at the club.
Longstaff hasn't disappointed so far when he has been called upon by his boss, and with Bruce being an admirer of him there is no doubt that he will continue to get his chances in the Newcastle midfield.
Whatever the future holds at the club, Longstaff will need to use these next two years to really accelerate his career as if a takeover were to finally go through there is a good chance that the buyers would want to get the club back into the higher reaches of the Premier League and back into Europe meaning that they would need the best, or certainly better than the current squad which has secured mid-table finishes for the last three seasons.