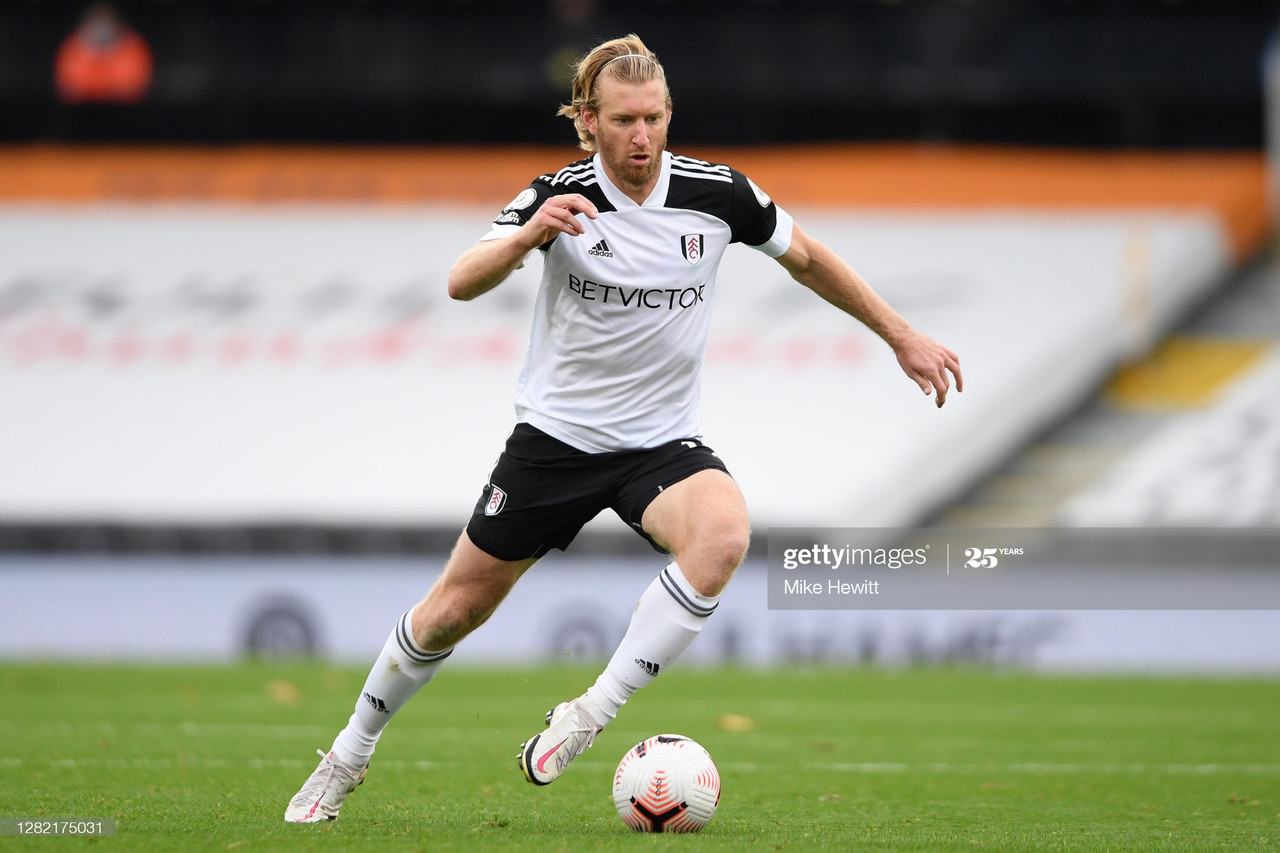 Football matches don't come much bigger than this. When Fulham host fellow newly promoted side West Bromwich Albion at Craven Cottage on Monday evening, a draw will do for neither, victory a necessity for both.
Why? Well, after poor starts to 2020/21, these two have been widely tipped for relegation back down to the Championship at the first time of asking. This is as good an opportunity as any to silence the critics, get their season underway and show that they have what it takes to compete in the Premier League.
Ahead of the match, Fulham defender Tim Ream spoke to Premier League Productions, giving his take on the campaign so far, the encounter with West Brom and what lies beyond. Here are the main points, as per the official Fulham website.
Six-pointer
The season may only be six games young, but it doesn't take genius to establish which teams are likely to be in the midst of a relegation battle this campaign — and these are certainly two names that appear on the list.
Should either side pick up their first victory in the league in 2020/21 here, it would set them up nicely to build some momentum into the festive period and fend off any immediate danger of being cut adrift from the rest of the pack.
"It's a huge game," Ream said. "Obviously it's only six games into the season but we all know what's at stake, as I'm sure they do. If you go out there and get three points, you can kick on and look at it a little bit more rosy and things look a little bit different."
It's one of the games in which Fulham will be expected to pick up points, but the 33-year old knows too that it will not be easy: "We're under no illusions about how difficult the game's going to be, but we know that if we come out of it with three points, we can move on."
Righting wrongs, facing challenges
One point in six games is a return that's likely to breed pessimism and despondency at any football club, but Ream insists the working atmosphere remains a positive one at Motspur Park training ground.
"It's been a difficult start but we're working away every day trying to put things right, trying to turn results around and get points as quickly as we can from here on out."
Of the three teams promoted from last season's Championship contingent, Leeds United have taken to their new surroundings well while Fulham and West Brom have struggled markedly — Ream insists this is a normal occurrence, not necessarily a cause for concern, and is confident the team can adapt.
"I think most teams who get promoted do find it challenging," observed the defender. "They [West Brom] have had some decent games, a few decent performances — similar to us — but find themselves down there with the rest of us."
Maintaining hope
While this is not necessarily how Fulham will hope to define their chances of survival, it is true that they are not alone in their struggles — Burnley and Sheffield United are also currently residing in the bottom three with just a solitary point, and the teams above are within reach after a victory or two.
They won't be able to pry on the misfortune of others for much longer, but it's something to hold onto for now, and could serve as further encouragement to get their season up and running as soon as possible and escape the dogfight before it truly begins.
"That's a discussion we've had amongst ourselves: we're not the only ones down there," said Ream. "And while alarm bells are ringing and we know we can't stay down there any longer, we know there are other teams own there with us.
"It's going to be a scrap from here until the end to see who comes out above that line."