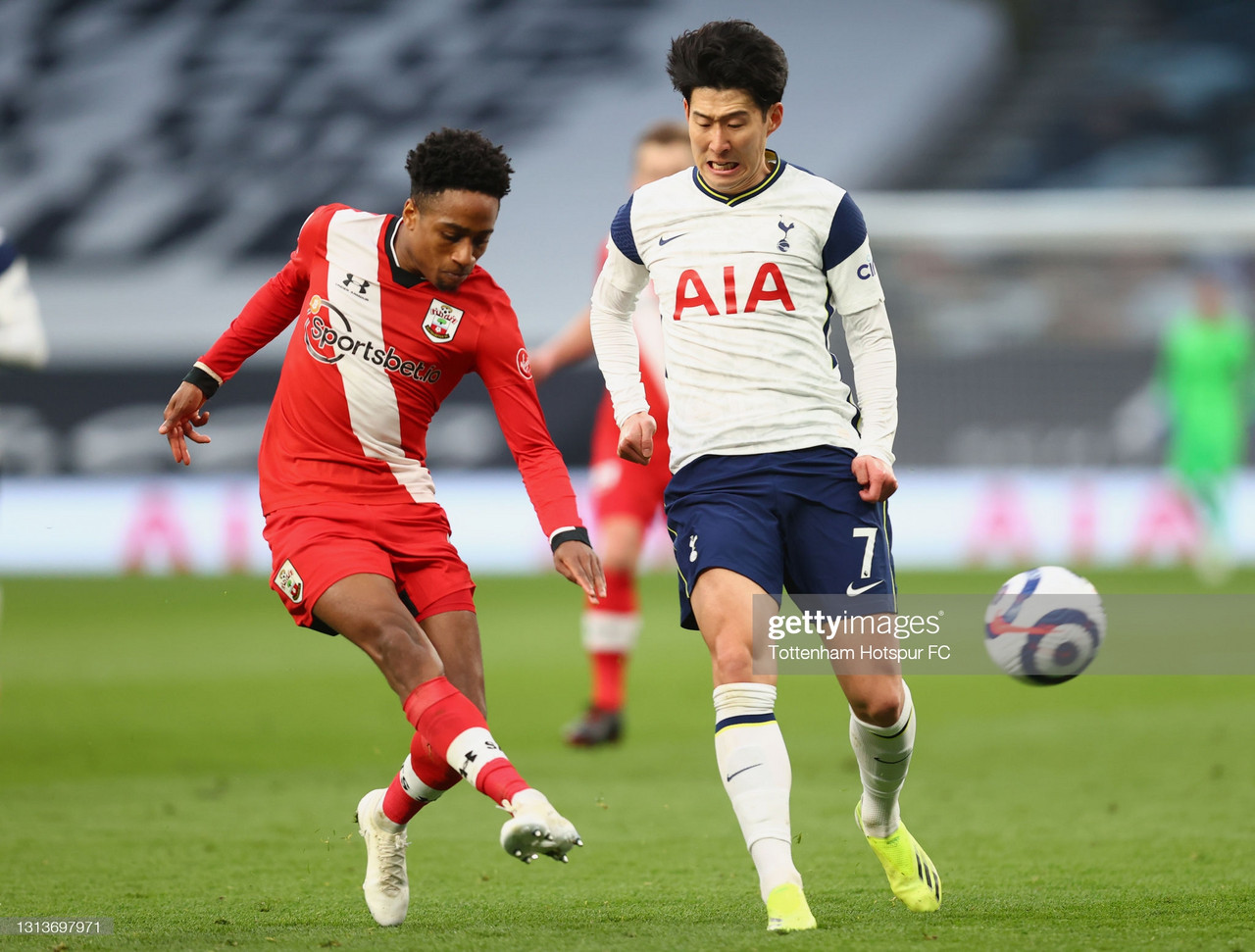 Kyle Walker-Peters seems to have established himself in Southampton, and as months go by he keeps proving why he's one of the most talented full-backs in the Premier League.
His career was on pause for a second, considering prior to his arrival with the Saints, Walker-Peters was constantly not selected in the Tottenham Hotspur squad.
The 24 year-old went on loan to Southampton on January 2020, while six months later after consistently starting, he would sign a five-year deal with the club for a reported fee of £12 million.
Record against Spurs
Players against their former teams always want to do good, unfortunately for Kyle Walker-Peters that has not been the case in his time with the Saints.
As a member of Southampton, 'KWP' has played two games against Tottenham in the Premier League, losing both and conceding a total of seven goals.
Back in September 2020, Southampton conceded five goals against Spurs at St. Mary's, including a four-goal day for Heung-Min Son.
Just this week, Tottenham hosted the Saints at Hotspur Way, and although it was harder than before, Ryan Mason's team came out on top 2-1.
Across both games Walker-Peters played a total of 180 minutes, but was never able to catch up to Son's magic.
Room to improve
Considering he's able to play on both sides as a full-back, Walker-Peters plays a huge role in the Saints squad.
Going forward seems to be his biggest strength along with giving the team width, but as every young Premier League player does, he struggles when it comes to defending the one-on-one situations.
This season 'KWP' seems to have caught his groove, competing in 29 games across all competitions for Southampton and recording two assists.
Undoubtedly, Walker-Peters has the potential to become one of the best defenders in the Premier League, therefore it's only a matter of time until we see his development under Ralph Hasenhüttl.