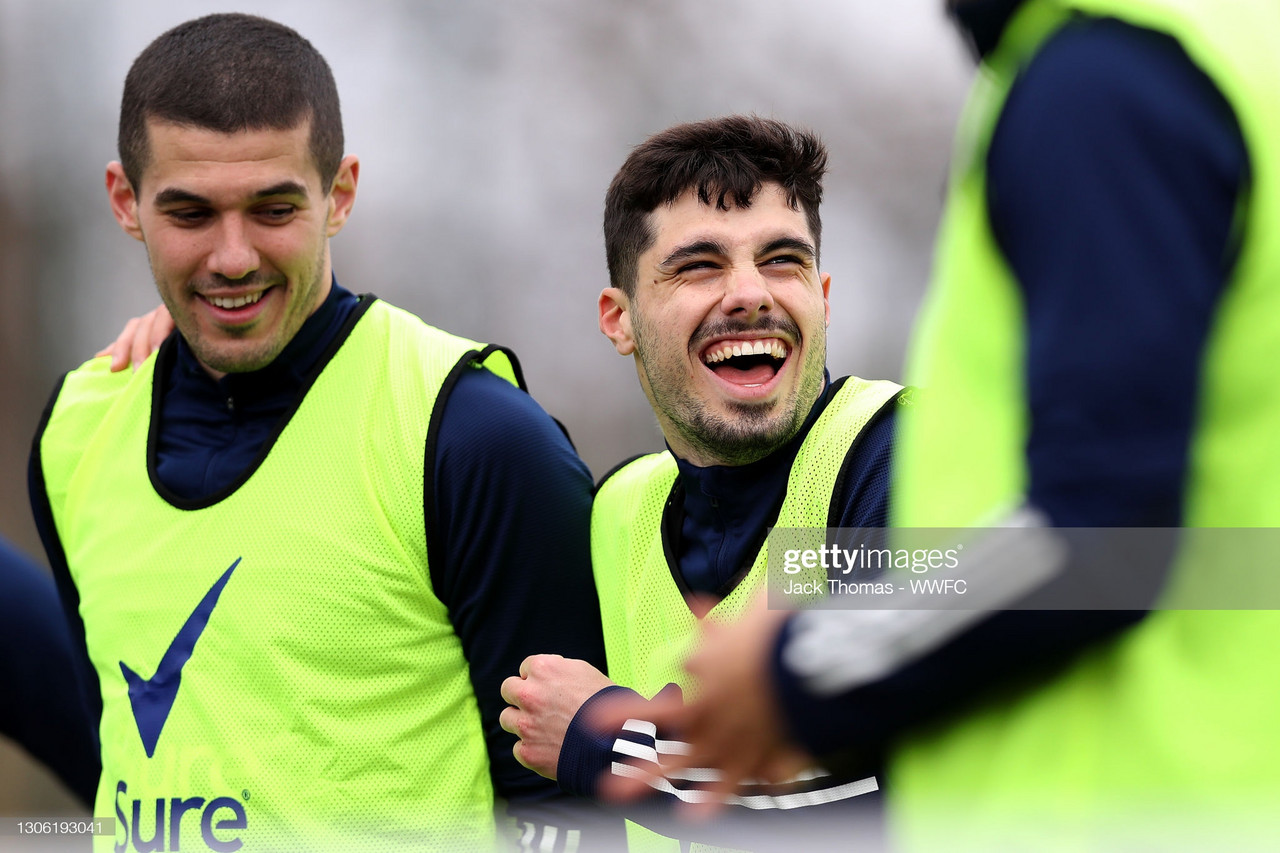 Over two months ago Tottenham Hotspur decided to sack manager Jose Mourinho the week of the Carabao Cup Final.
But since the manager role became vacant, the role has found no permanent holder with Ryan Mason taking over for the end of last season and no one fitting Daniel Levy's criteria yet.
With Euro 2020 still happening and pre-season beginning in a matter of days, Levy and Tottenham need to decide on who to appoint as soon as possible.
However, one of the many names that has been thrown into the hat is former Wolverhampton Wanderers boss Nuno Espirito Santo.
Santo left Wolves at the end of last season after guiding the Midlands side to the Premier League and Europa League in recent seasons.
With the Portuguese manager rumoured to be joining the Lilywhites, he could use some of his former players to his advantage in North London.
Conor Coady
28-year-old centre-back Coady has been one of the best players for Wolves during Santo's tenure and could be lured to North London, if his former boss makes the switch.
Coady's recent performances warranted the Englishman a call up to his national team for Euro 2020, he gained his first cap for his country during a nil-nil draw against Denmark.
In his second game for his country, the defender scored his first goal as well as getting the captain's armband for England in a victory against Wales.
If Nuno joins Spurs, signing Coady would be on his agenda. But it will be new director of football Fabio Paratici that will need convincing.
Of course, Coady is however a leader and been given the role of 'lieutenant' at his current side. He could be very influential in a defense that has been falling apart for several months, long before the Lilywhites sacked Mourinho.
Pedro Neto
21-year-old player Pedro Neto had a fantastic season under Nuno before getting injured towards the end of the campaign.
Despite Spurs already having plenty of options in midfielder, youngster Neto would be a great signing for the club and someone the Lilywhites should look at signing with or without hiring the Portuguese manager.
Winning the Player's player of the season and fan-voted player of the season, everyone involved with Wolves is a big fan of the youngster and his energy and skill would be welcomed graciously to North London.
Matt Doherty
Former Wolves man and current Spurs player Matt Doherty could benefit majorly if Nuno joins him in London.
It has not been the easiest of debut seasons for the Republic of Ireland player but if his former manager joins him in the capital, Spurs fans could finally see what all the hype post the 2019/20 season was about.
It is hard to call what will happen next for Tottenham, but one thing they need to decide and fix as soon as possible is the vacant manager position.
With the squad needing a massive overhaul this summer, the lack of manager is only hindering the chances of fixing what is needed. Plus, there is also the talking point on Harry Kane's future that also needs resolving.
It is going to be a long summer for Spurs who will be counting down the days until the players are back from International Duty so they can fix and work on everything that went wrong over the last few months.