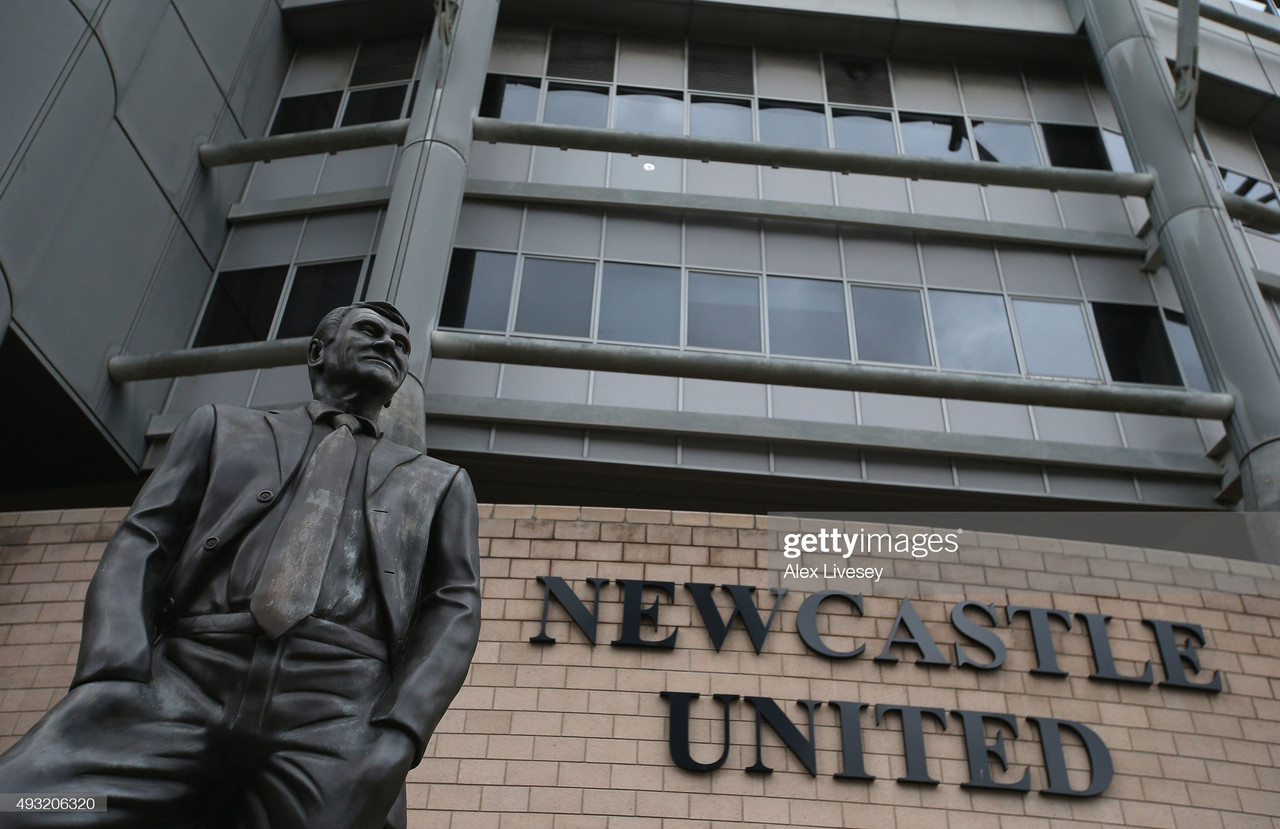 Newcastle United informed supporters this evening that the club's arbitration heading with the Premier League – that was due to start this month – has been delayed until early 2022.
Both parties agreed to enter arbitration at the delayed time due to issues with the disclosure of evidence.
This news comes as a hammer blow to the fans who were expecting an imminent decision on the future of their football club, after over 15 months of waiting for a conclusion.
Current owner Mike Ashley – who reportedly told the Saudi-backed consortium led by PCP Capital Partners' Amanda Staveley to be ready for this season – was believed to be in court in London today to hear the bad news in person.
Focus now turns towards preparation for the new league campaign, with Steve Bruce's side still yet to make any impact in the transfer window, despite the squad thinning by the day through injury and the departure of several players.
Club statement in full
A statement from Newcastle United read: "The parties attended a hearing today in the case between Newcastle United and the Premier League.
"The main hearing of the arbitration has regrettably now been adjourned until early 2022 due to issues with the disclosure of evidence.
"The parties will be making no further comment at this time."
Supporters trust: 'We deserve better'
The Newcastle United Supporters Trust (NUST) also released a statement off the back of the news, which branded how disappointed the fanbase are after learning about the further delay to the arbitration hearing.
NUST said: "This evening it was announced that the arbitration case between Newcastle United and the Premier League has been adjourned until early 2022 due to issues with the disclosure of evidence.
"In our view it is unacceptable that Newcastle United has been left in a state of limbo for 15 months by the Premier League's opacity regarding the Owner and Director's Test, and what actually happened last Summer. Another delay of at least six months reinforces the need for transparency across all aspects of this situation.
"In a scenario where the owner, the buyers, and the majority of the Newcastle United fan base want this deal to proceed (96.7% of Trust Members stated they were in favour of this takeover when polled), we are disappointed to see that further obfuscation is taking place. We believe that this entire saga emphasises the need for fundamental reform of football governance in the UK, and we will continue to explore all legitimate avenues available to the Trust to call for transparency in not just this issue but in all matters affecting our club.
"Newcastle United fans want this takeover because we want to believe in our club again, we want a club that competes, we want a club that tries to improve every single day and strives for sporting excellence. We don't demand a team that wins; we demand a club that tries.
"That has not been the case at Newcastle United for a long time. The prospective buyers' vision for Newcastle United is why the majority want this takeover to go ahead. Last Summer Richard Masters told the Trust that the Premier League's role was to protect Newcastle United; we believe we deserve to see evidence of how they are achieving this.
"While we also await the outcome of the ongoing Competition Appeals Tribunal Case (CAT) a resolution needs to be found to allow a decision on this takeover to be made as soon as possible to allow Newcastle United to prosper.
"The Summer transfer window is also critical and the incumbent owner (and management) at Newcastle United must ensure the playing squad is strengthened sufficiently. Relegation to the Championship could be catastrophic.
"Newcastle United and our fans continue to be let down by people in positions of power. We deserve better."
Ashley now must back the club in the transfer window accordingly
The Magpies are now less than three weeks away from their season opener against West Ham, and preparation for the new campaign in terms of fresh personnel has so far been none existent.
It is rumoured that the Sports Direct tycoon has given Bruce a mere £10 million budget to work with this summer – a far cry from the money fellow top flight clubs are spending around them.
To ensure that Newcastle do not have another close shave with the relegation zone this season, the squad needs some serious bolstering in a number of positions.
Florian Lejeune's pending departure to Deportivo Alaves further highlights the importance of signing another centre-back – and Andy Carroll being released also means signing a back-up striker to Callum Wilson has to be a priority.
Newcastle are in dire need of improving their central midfield department, with at least two fresh faces needed to be brought in.
The club are trying hard to bring back fan favourite Joe Willock back to Tyneside for at least another season, but that deal is reportedly still not close.
The Toon have made enquiries about taking Chelsea's Conor Gallagher on a season-long-loan after an impressive spell at West Brom last season, but that also looks a long way away from completion.
On top of those signings, Newcastle still – ideally – need to bring in another left-back, with want-away man Matt Ritchie and the out-of-form Jamal Lewis being the only two main options in that position.