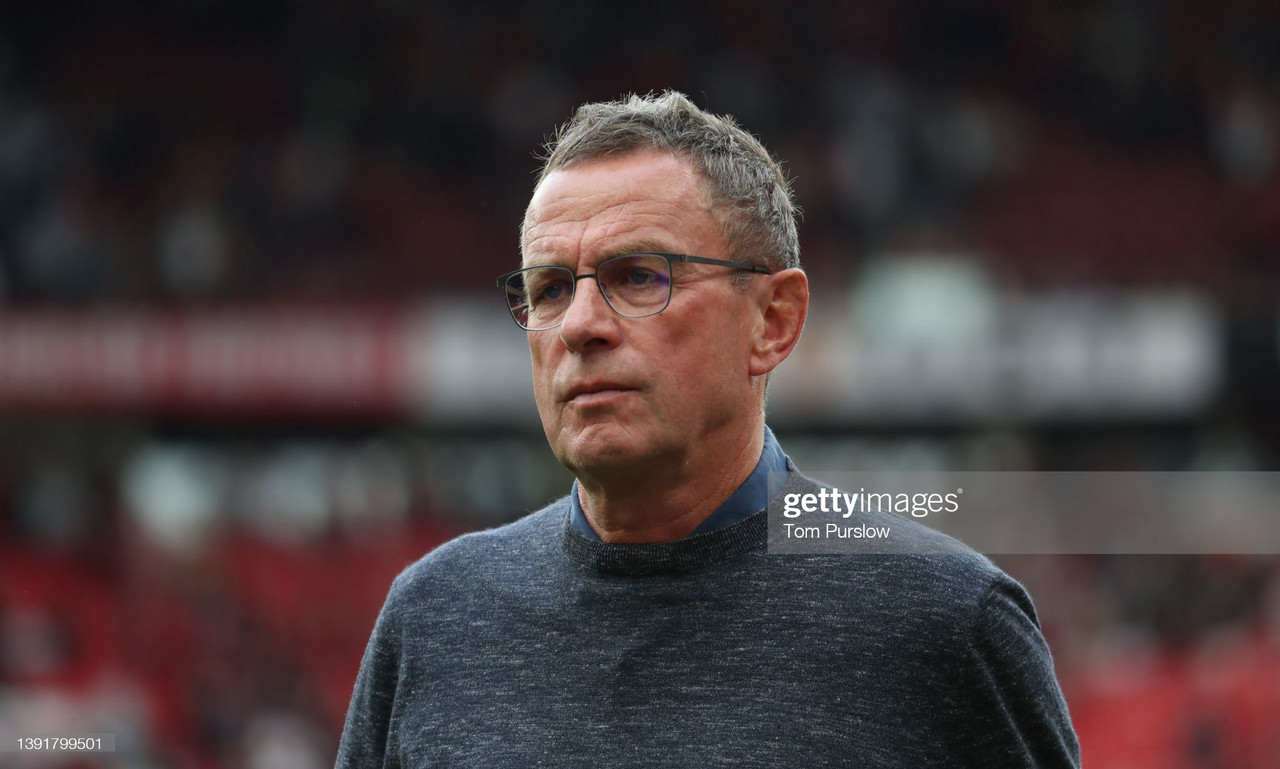 Manchester United's 3-2 win over Norwich City boosted their slim chances of achieving top four in the Premier League this season.
But interim manager, Ralf Rangnick, says his side will find it very difficult against Liverpool on Tuesday if they play similar to Saturday's performance.
Rangnick: De Gea kept us in the game
In the second half, there was a spell where Norwich were counter-attacking brilliantly. United left themselves open at the back and Rangnick says this is what needs to change: "The 2-0 lead should've made life easier for us."
"But it didn't because we didn't defend well. Both goals we should've defended much better and David de Gea kept us in the game with a brilliant save.
"If not for David De Gea we could have been 3-2 down, and then probably even lost the game. This should not happen," Rangnick said.
"All respect to Norwich, I know there are no easy games in the league, but we have to defend better than we did today.
"Even more so if we think about the next two or three games," he added.
"We are the only team to concede goals like this"
Rangnick continued to discuss the defensive frailties United showed against the Canaries: "After we scored the second goal we allowed them too much open space for the transitional moments.
"If you look at the two goals we conceded, especially the first one, we had the ball on the sideline but we were not physical enough, as soon as there is body contact we have to be more aggressive, more physical.
"That's why for me, it's too easy," the United interim stated.
"We are the only team in the league who concedes goals like this, we were all behind the ball in that moment, so it was not a question of tactical discipline it was a question of how physical we defend in moments like this."