The quest for a new striker continues for Arsenal, as it was revealed this morning that the Gunners have had a bid rejected by Olympique Lyonnais.
An official statement from the French club confirmed that Arsenal had bid around £29 million for their top goal scorer, Alexandre Lacazette.
Lyon not convinced by Arsenal's bid
In an attachment on a tweet, tweeted by the clubs verified account this morning confirmed that the bid was rejected, and that Lyon have no desire to sell the player as he is an irreplaceable figure in their side.
The rejected bid is another hurdle in Arsenal's mission to sign a striker, especially as the Premier League season is just nineteen days away.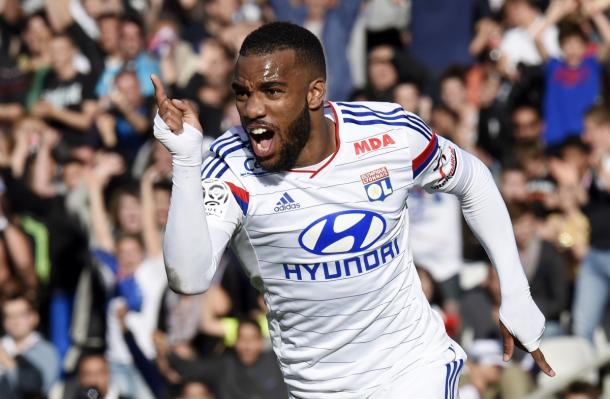 Statement in full
"Olympique Lyonnais categorically denies having received a €48m offer from Arsenal for Alexandre Lacazette like Le Progrès claims in their edition this morning.
The club regrets yet again that Le Progrès did not decide to contact us before publishing this false information that has created confusion on the day where the Group, on the stock exchange, publishes its annual accounts showing €218.1m, a progression of 111% from 2014/15.
The reality is that the club Arsenal made an offer worth €35m, which Lyon did not follow up on for one reason: OL will keep Alexandre Lacazette who is irreplaceable and who is one of the main leaders in Bruno Genesio's squad."
In the spotlight
The French striker has been the target for many clubs over the last two seasons, as he burst onto the scene in Ligue 1 in the 2014/15 campaign, scoring 27 goals in 33 appearances for Lyon. It was unknown of the reliability of the striker, given that it was his first season reaching over 20 goals for his club, however he did the same again last season, scoring 21 goals in 34 games.
Lyon supposedly rejected a bid for £35m from West Ham United for their star player also, as interest was rumoured to have taken place early in the transfer window. Lyon stated that Arsenal bid £29m for Lacazette, leaving a few confused at the price level considering West Ham's rejected price being considerably higher.
Desperate times for the gunners
It will be asked if Arsenal will throw more cash at Lyon in an attempt to lure the striker away from his current club, however, the price tag is expected to be huge when taking into consideration Lyon's reluctance to sell him at all. Lyon concluded the statement with "OL will keep Alexandre Lacazette who is irreplaceable and who is one of the main leaders in Bruno Genesio's squad."
As stated, there are 19 days before the season kicks off, and with Arsenal currently visiting America, it will be expected for the gunners to complete a deal soon IF they wish to strengthen their squad any further.