The Britannia Stadium was host to one of the poorest matches of the season as Stoke City defeated Newcastle United 1-0, Xherdan Shaqiri's late strike the only goal of the game.
Newcastle came into the match without having played in the past 18 days, and now manager Steve McClaren's position will certainly be in question as his side showed zero progress since their 5-1 battering from Chelsea. While Stoke City were hardly the better team, it was a moment of brilliance from Shaqiri that helped pile on Newcastle's woes.
The first minutes of the match were all Stoke, but Newcastle stood firm with Robert Elliot making a low save on an effort from Shaqiri and warding off a cross from Phil Bardsley. Newcastle struggled to see much of the ball and had little to no threat whilst in possession.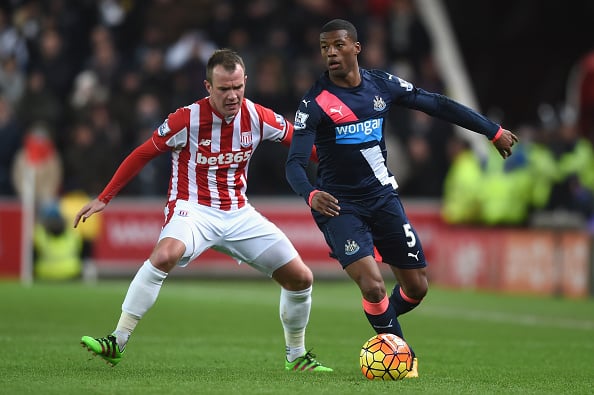 Newcastle never seemed to have much urgency in their play throughout the half. They almost seemed to invite Stoke City on through sitting back and making minimal passes into the final third. It was almost as if they were okay playing for a draw, an interesting choice for a team fighting relegation, some would say.
It would be a precursor for a dreadful night of football as both sides sent in crosses with little aim and little threat. Overall both teams were dreadful as both sides looked like they were capable of scoring. The only real chance presented for Newcastle in half was a shot from Jonjo Shelvey that Jack Butland dealt with well.
Xherdan Shaqiri's goal lights up a dreadful night
The second half was equally as dreadful as the quality of the sides failed to improve over the break. Newcastle caused plenty of trouble for Stoke City but were unable to link up with their striker Aleksandar Mitrovic, and when Mitrovic did receive the ball, he was offered a lack of support.
The only thing to compliment Newcastle on truly was their diligent defense with Jamaal Lascelles putting in a noteworthy shift. The Magpies just could not manage to string any passes amongst themselves.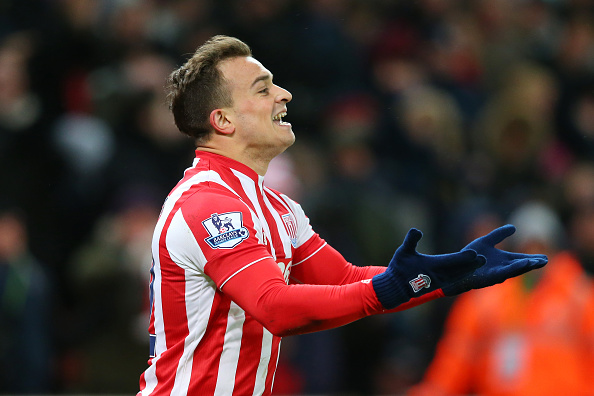 Stoke City would get ahead late on in the match thanks to a magnificent strike from Xherdan Shaqiri. After having his initial pass deflected to Mame Biram Diouf, Shaqiri made a smart run into space for Diouf to tee up the Swiss. After taking one touch, he fired home into top left corner with a shot that left Elliot rooted to the ground. It was shining moment quality on a night that was severely lacking it.
Substitute Seydou Doumbia nearly brought Newcastle level at the death, but Jack Butland came up big to hold onto the points for Stoke. Doumbia's goal-bound strike was from close range, and a sprawling Butland just managed to tip the ball clear.
In the end, Newcastle left the Britannia with their heads hung low. Their performance was you would expect from a club in the relegation zone, and this just begs the question: Do Newcastle have what it takes to avoid relegation? In a grind of a match such as this one, you have to find a way to take the points. Instead, the Magpies looked content to hold on for a draw, and once they conceded, there was no climbing back. Things certainly aren't looking bright over on Tyneside.