Frenchman Moussa Sissoko has confirmed in an interview with Foot Mercato that he wants to leave Newcastle United this summer so he can continue his development.
United suffered their second relegation in seven years and are now preparing life in the Championship where their hopes of returning to the top flight have been boosted with Rafael Benitez committing to the club.
However, Benitez's appointment has had no affect on Sissoko with the midfielder claiming that he still wants to leave.
Arsenal seems his preferred destination
Sissoko has always shown his admiration for Arsenal throughout his time on Tyneside stating that "Arsenal is a club of my heart". Sissoko added: "Everyone knows, I often said it when I was young.
"There were quite a few French players there like Thierry Henry, Robert Pirès, Sylvain Wiltord, Patrick Vieira who was my idols".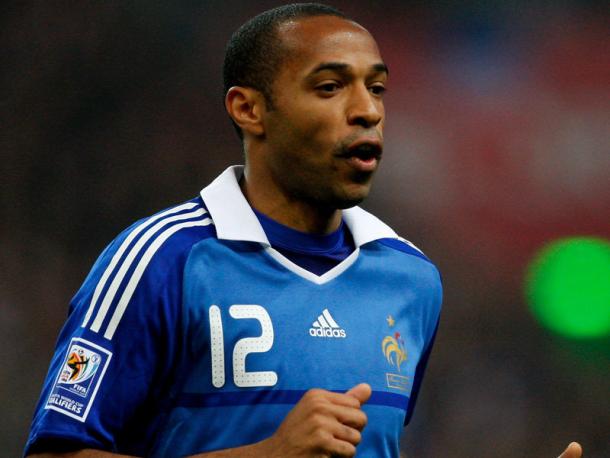 The Frenchman massively under performed this season so it is even more "flattering" for Sissoko to be linked with Arsenal. He said Arsenal is "one of the best European teams" and that it "proves that you are a quality player" to "be watched by that sort of club".
And the former Toulouse man said he "hopes that that I will have the chance, soon, to play for this club (Arsenal) or for a similar club."
However, Sissoko failed to confirm that he would be joining Arsenal this summer, saying that he "cannot" say what he's doing, and that he's only "focused on the French national team and the Euros".
Champions League football
Newcastle fans wont be surprised to read that Sissoko wants to play Champions League with him reiterating on many occasions since he joined Newcastle that he wants to play in Europe's top competition. The Champions League comments will only continue to anger fans with Sissoko's performances in a black and white shirt, no where near meriting Champions League football.
Not only did Sissoko reveal that he wants to play Champions League football, he told Foot Mercato that he wants to in the European competition with a club in England. Sissoko said: "I want to continue to my career in England, at a club that plays in the Champions League."
Sissoko, who started playing Premier League in 2013, went onto to say that Premier League football "suits his style".
France national team
Sissoko was picked to represent France at Euro 2016 despite under achieving this season. And despite risking his France place due to under achievement, he believes Championship football would be the factor to put his "French national team place in jeopardy."
He added that he's "reached a level where playing in the Championship would be difficult for me", and that he aspires "to play for the greatest European clubs".
Will Newcastle let him leave?
Benitez committed to Newcastle two weeks ago. In his press conference, he told the media that he was in control of who can and who can't leave the club. Sissoko highly rated by Benitez after chasing him when he was at Toulouse and the Spaniard was at Liverpool.
Sissoko said he has already had dicussions with Benitez on his future: "I have already had a discussion with him. My advisors will also have a discussion with him. I think that he knows what I want, where I want to go. So I hope that there will not be a problem for me to go and enjoy myself at another club."
Deserving of a big club move
Newcastle fans know that Sissoko is a player with huge potential which is probably the reason why they are angered by him the most. Sissoko told Foot Mercato that "he has given everything for three years".
When Sissoko first joined in January 2013, United found themselves struggling in the league due to their commitments in the Europa League. Sissoko suggested that he played in a big part in their survival: " I arrived there three years ago, three and a half years ago, when Newcastle was in a difficult situation and was playing for survival. I am not going to say that "I saved them, we were able to keep the club up."