For Newcastle United, if relegation to second tier hadn't stunk in, then it would have today. The 46-game fixture list will commence on August 5 away to Fulham and finish on May 7 at home against Barnsley where the Geordies will hope that come a year today, they will be looking forward to a Premier League fixture list.
A tough start
If a Friday night game in the capital wasn't tough enough, The Magpies will head to Craven Cottage knowing that their record there is poor. Newcastle's last win at The Cottage came back in December 2007 courtesy of a late penalty from Joey Barton. Since then, Newcastle have lost seven out of eight games down by the River Thames.
Premier League elite
In September, their five games will be contested against five ex Premier League teams and possibly five promotion candidates. The Toon Army kick start their difficult September with a trip iPro Stadium to take on Derby County. The Rams have become a bit of a bogey team for Newcastle over the years with the stand out result being Derby's only Premier League win back in 2007 coming over Newcastle.
Three days later in a midweek game, QPR host United before St James' Park welcomes Wolverhampton Wanderders on Saturday 17.
Rafael Benitez's men will end the month against the sides that were relegated with them taking on Aston Villa away and Norwich at home.
Christmas Joy
Newcastle and its players will be able to stay at home on Christmas as they have been gifted two home games. On boxing day, Play-Off Finalists Sheffield Wednesday make the journey to the North East. Newcastle will then take a five-day break ahead of their busy schedule before Nottingham Forest become Newcastle's last opponents of 2016 on New Year's Eve.
New stadiums to visit
Burton Albion and Rotherham provide Newcastle fans a chance to tick off new stadiums in which they have visited. The Magpies have yet to travel to Pirelli and New York Stadium. However, that will change when Rotherham welcome United on October 1 and Burton on December 17.
For Burton, they will have to wait until April 5 to get their chance to watch their side at St James' Park.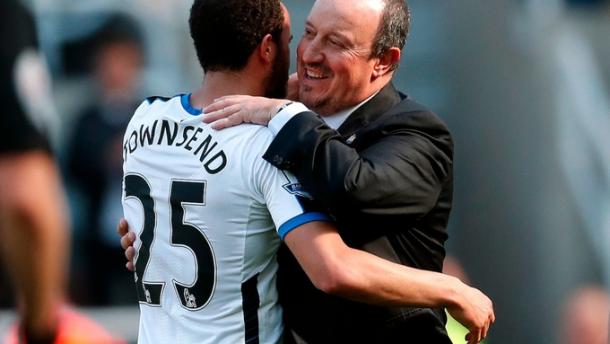 Tour de Yorkshire
The Premier League didn't exactly give Newcastle fans the shortest distances to travel. Apart from Sunderland, Newcastle's closest away destination was Merseyside and Manchester.
Rotherham will be The Geordies first opportunity make the trip to the Yorkshire before Newcastle's only scheduled mid week game in Yorkshire coming against Barnsley on October 18.
After that, The Geordies can travel in their thousands with Saturday trips to Leeds on November 19, Huddersfield on March 4 and Sheffield Wednesday on April 8.
Fairy tale ending
If everything goes to plan and expectation are met, Newcastle United will either lift the Championship trophy or be celebrating promotion in front of their supporters in their final game of the season at home to Barnsley.
Full fixture list in full
August:
5 – Fulham (A)
13 – Huddersfield Town (H)
17 – Reading (H)
20 – Bristol City (A)
27 – Brighton and Hove Albion (H)
September:
10 – Derby County (A)
13 – QPR (A)
17 – Wolverhampton Wanderders (H)
24 – Aston Villa (A)
28 – Norwich City (H)
October:
1 – Rotherham United (A)
15 – Brentford (H)
18 – Barnsley (A)
22 – Ipswich Town (H)
29 – Preston North End (A)
November:
5 – Cardiff City (H)
19 – Leeds United (A)
26 – Blackburn Rovers (H)
December:
3 – Nottingham Forest (A)
10 – Birmingham City (H)
13 – Wigan Athletic (A)
17 – Burton Albion (A)
26 – Sheffied Wednesday (H)
31 – Nottingham Forest (H)
January:
2 – Blackburn Rovers (A)
14 – Brentford (A)
21 – Rotherham United (H)
28 – Brighton and Hove Albion (A)
February:
1 – QPR (H)
4 – Derby County (H)
11 – Wolverhampton Wanderers (A)
14 – Norwich City (A)
18 – Aston Villa (H)
25 – Bristol City (H)
March:
4 – Huddersfield Town (A)
7 – Reading (A)
11 – Fulham (H)
18 – Birmingham City
April:
1 – Wigan Athletic (H)
5 – Burton Albion (H)
8 – Sheffield Wednesday (A)
15 – Leeds United (H)
17 – Ipswich Town (A)
22- Preston North End (H)
29 – Cardiff City (A)
May:
7 – Barnsley (H)