In his pre-match press conference before the second leg of the Europa League tie against Borussia Dortmund, Mauricio Pochettino admitted that he might have made a mistake with his team selection in the first leg.
Pochettino admits team selction mistake for the first leg
Pochettino made seven changes to his starting eleven for the game against Dortmund in Germany with one eye on Tottenham Hotspur's Premier League title bid. The decision the manager made led to a few Spurs fans being upset with the selections he made and the Argentinean made a point of saying he might have made a mistake.
On the criticism about his team selection for last week's first leg against Dortmund, Pochettino said "I accept in a very good way the criticism because always in football if you are to win you are a genius, if not you are a disaster" which on this occasion it led to his team losing the game 3-0.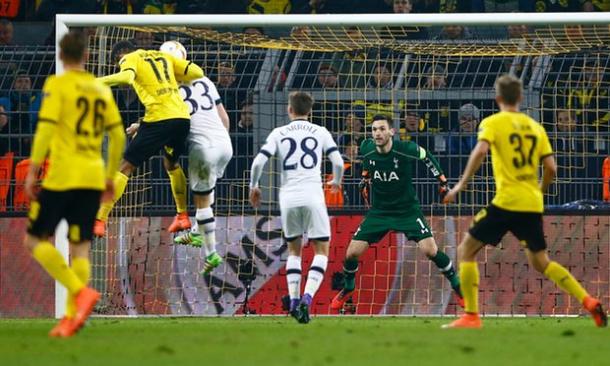 Pochettino says to be successul the whole squad is important
The Argentinean continued on to say "if you want success in football, always the whole squad is important" as to make sure you have fresh players sometimes you need to give them a rest from time to time. The manager though did say that "maybe I made a mistake" as now his team are up against it for the second leg at White Hart Lane.
The Spurs fans and players before the tie with Dortmund seen it as a real chance to show how good they were against a very good team. Unfortunately, to do that it is not wise to rest players like Harry Kane, but it still shouldn't have mattered as the replacements should have been good enough and Pochettino says that he believes in every single player in his squad.
Pochettino wants his players to and show the first leg was an accident
Pochettino on his players said "it is very important for our supporters that they know I believe in all our players in the squad" which is the perfect way to manage the team as it will give all of the players huge belief that they are in the manager's plans in what could be a wonderful season for Spurs.
The Argentinean issued a rallying cry to his team before the game saying "we need to show the first game was an accident. To show we are better than we showed in Dortmund" and if they do play at their absolute best then they will be a good match for a very good Dortmund team.