Tottenham Hotspur forward Son Heung-Min has announced that he's hoping to represent South Korea at the Brazil Olympics later this year, should the club allow him to do so.
Football is one of the lesser sports at the Olympics, with many top nations choosing not to partake as it clashes with the start of many domestic season's. It's not part of FIFA's official international calendar, so individuals need permission from their domestic club to participate.
Son would miss the start of the domestic season
The problem for Spurs is that Son would miss some of pre-season, with South Korea's first game on August 4, and then the start of the season, as the winger could potentially be in South America until August 20 - a week after the Premier League gets underway.
Speaking about whether or not he was going to represent his country, Son explained that "we're still waiting for the decision, so I can't say anything".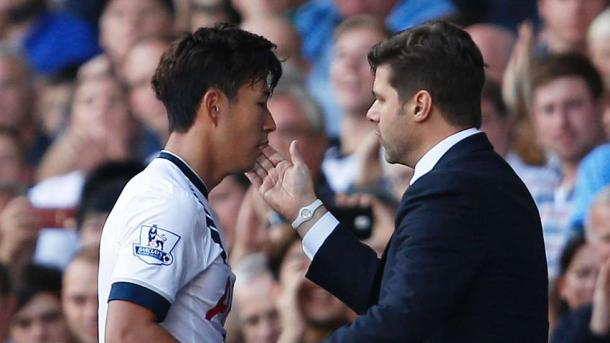 'Why not play?'
However, he was firm in suggesting that he was keen to play in the games, quipping "why not?" when asked. "It's a nice tournament and every player wants to go and play there", Son continued.
He was in line to play for South Korea in the 2012 London Olympics but chose to remain in Germany and focus on his club football with Hamburg. Son again missed international action in March of this year, staying at White Hart Lane to focus on Spurs' title challenge.
"I've played in the World Cup and Asian Cup and I haven't played in the Olympics. We'll see what happens", said Son, who would be exempt from the two years of military service required by South Korean citizens, should he become an athlete that has won an Olympics medal.