Napoli have made a steady start to their new Serie A campaign, but goalkeeper Pepe Reina admits that although he is 'satisfied' with the start, his side will continue to get better as the season progresses.
The Partenopei are currently two points behind current leaders Juventus, after a 4-2 victory over AC Milan in their most recent outing as things are looking positive for Napoli.
The pre-season saw Napoli in the news often as numerous players were linked with moves away from the club; Kalidou Koulibaly was linked with a big money move to join Antonio Conte's Chelsea revolution, that didn't materialise. But one move that did materialise was Gonzalo Higuain's move to Juventus; but despite losing their talismanic striker, Napoli hasn't struggled so far this season to find the net.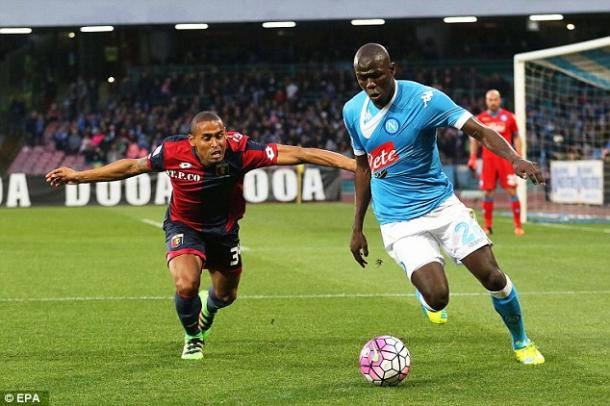 Reina admits 'mistakes' will happen early in the season
The Naples side have looked good going forward so far this year, but some defensive frailties remains, but the former Liverpool goalkeeper said: "It's conceivable that there may be some mistakes in the beginning."
Reina is one of the most experienced keepers in the league and he knows all too well that defending is not just a one man's job; the whole team has to commit to it, and speaking about that notion of the game, the 34-year-old said: "The defence isn't made up only of the defenders and the goalkeeper, In the end we're all attacking and defending together."
With the team still finding its feet, it's early to predict what Napoli could achieve this season, but Reina highlighted that the team isn't still in 'top condition' but was happy with their start to the season.
Reina draws a line under Higuain's Napoli career
It was one of the biggest transfers of the summer behind Paul Pogba's move to Manchester United; the departure of Higuain to Juventus took the club and the fans by surprise.
But speaking about his former teammate, Napoli's stopper said: "Higuain? I don't think there's any need to discuss him further."
Other players will have to step up for the Partenopei, and with plenty of attacking talent at their disposal, goals will have to come from other players.
But, in closing Reina said: "Everyone can score more and do much better, especially now that we don't have the contribution of the Pipita."