The World Endurance Championship has announced its smaller, 28-car field for the 2017 season, the sixth since its rebirth in 2012.
Last year, the premier sportscar series boasted 32 entries, but due to the withdrawal of Audi in the LMP1-H class and four LMP2 runners, including British based outfit Strakka Racing, the entry list has been thinned. However, due to new entries, the LMP2 class retains stability, forming a ten car lineup.
As for the 24 Hours of Le Mans, a 60 car strong list is expected.
Despite the slightly lacking entry list, CEO of the WEC, Gerard Neveu remains confident in a good year for the series. "We approach our sixth WEC season in a very good position," he told press, before alluding to a field that includes "world-class partners and teams, and the best sportscar drivers in the world."
LMP1
Just two factory teams remain in the LMP1-H class, with Porsche and Toyota battling it out for the overall title. Porsche have notably strengthened their driver ranks, nabbing Andre Lotterer from Audi and promoting Nick Tandy and Earl Bamber from the GTE programme, after the duo impressed whilst partnering Nico Hulkenberg in their Le Mans win in 2015.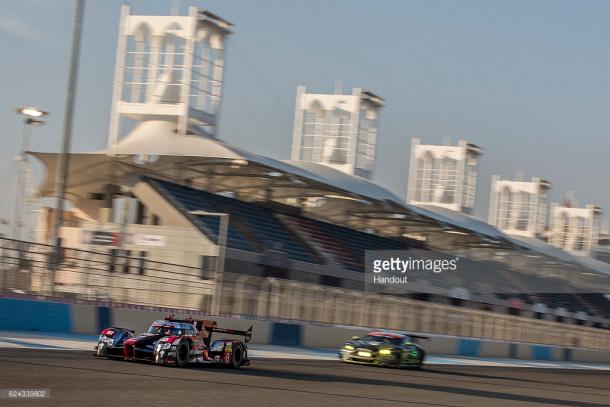 Whilst Toyota are planning to run three cars at Le Mans, there is uncertainty as to whether Porsche will follow suit.
Meanwhile in the LMP1 privateer class, ByKolles Racing are the only constructor, with former rivals Rebellion Racing making the step down to the LMP2 category. Former BMW and Renault Formula 1 driver Robert Kubica is the marquee name in the ByKolles car.
LMP2
There are some notable absences from the LMP2 class this year, with Strakka Racing moving to the Blancpain GT series - in addition to Extreme Speed Motorsports, SMP Racing and RGR Sport all leaving the WEC too. As referred to earlier, Rebellion Racing make the step down from LMP1, with Manor, Signatech Alpine and G-Drive all remaining from last year. New teams Jackie Chan DC Racing and TDS Racing help bolster the lineup.
GTE Pro
Much of the same for the leading GTE category. Aston Martin are back to try and retain their title, but face stern competition from old foes Ferrari and comeback kids Ford, who impressed on their return last year. Look out for Porsche as well, who are to introduce their all new mid-engined 911 RSR - a car that managed two top six finishes on debut in the 24 Hours of Daytona - including a podium for the trio of Patrick Pilet, Dirk Werner and Fred Makowiecki.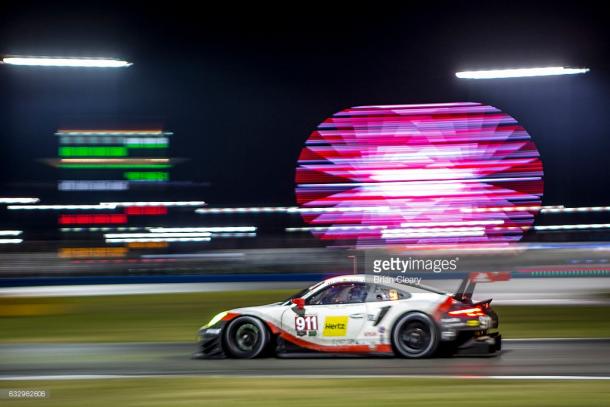 GTE Am
Just five full-time entries for the final GTE class. Aston Martin are the only team to have a works entry, whilst Spirit of Race and Clearwater Racing will race with Ferrari 488 GTE chassis. Dempsey Proton Racing and Gulf Racing continue to race with Porsche backing.
2017 Calendar
Official pre-season testing takes place on 24-25 March this time at Monza, the prologue moving from its usual home at Paul Ricard. Then, after a two week break, the full nine race season commences at Silverstone before ending as usual in Bahrain in November; with the only change seeing the 6 Hours of Nurburgring moved forward one week. The series' flagship race at Le Mans resumes its habitual mid-June slot.
16 April - 6 Hours of Silverstone
6 May - 6 Hours of Spa-Francorchamps
17-18 June - 24 Hours of Le Mans
16 July - 6 Hours of Nurburgring
3 September - 6 Hours of Mexico
16 September - 6 Hours of Circuit of the Americas
15 October - 6 Hours of Fuji
5 November - 6 Hours of Shanghai
18 November - 6 Hours of Bahrain