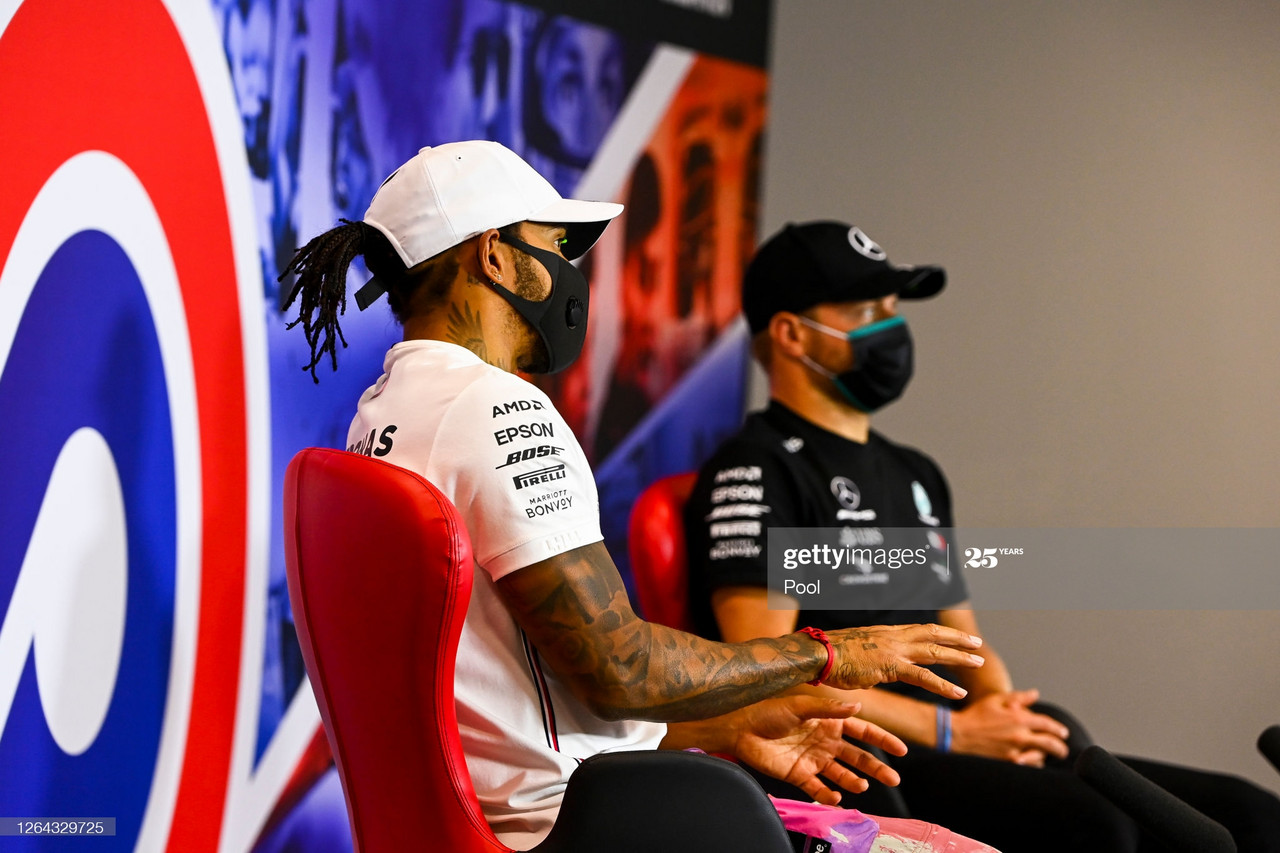 It is set to be a very similar scenario to the last time the cars took to the track at Silverstone, high temperatures throughout the weekend. Consequently bringing a sunny, but warm set of sessions, with temperatures reaching 31 degrees towards qualifying. A small change has been added to the track, with the curb on the entry to the Hangar Straight being extended, due to the amount of cars falling just short of the original curbing.
Tyre Changes
This could prove to be an issue for every team of the grid, due to Pirelli bringing an even softer compound of tyres to this race, in comparison to last week. Although it could mean quicker lap times, it is all dependent on a number of things. The optimum tyre temperature was often illusive last time out, due to the high temperatures, meaning that lap times were often inconsistent.
Of course the bigger issue was how the tyres catastrophically deteriorated over time, leading to the exciting climax that we saw last time out. It is thought that many teams will opt for a two stop race, in contrast to the one stop strategy that we saw last week.
Hulkenback
Another similarity to last weekend is that Nico Hulkenberg will be taking the spot of Sergio Perez for the 70th GP. Sergio Perez, following his isolation period, tested positive for a second time, causing Racing Point to continue to use the German for a second successive weekend.
"Sergio's test has returned a positive result. He will continue to follow the guidance of Public Health England. He is physically well and recovering" - Racing Point official statement.
Given the issues that occurred for Hulkenberg last week, the racing community will be excited by the prospect of being able to see what he can do, despite the reason why he got into the seat being upsetting.
Racing Points Deduction
Doubling down on Racing Points problems before heading into FP1, the FIA have upheld the claims that Renault made about the RP20's brake ducts. As a result the team have been given a 15 point deduction as well as having been fined £361,221.
In an official statement by the FIA it states "In the view of the stewards, the penalty rendered at the Styrian Grand Prix was proportionate for the violation of the design process which led to the breach of regulations".
The key issue with the brake ducts is that the FIA have concluded that the designer of the ducts was indeed Mercedes, which is a direct violation of the regulations.