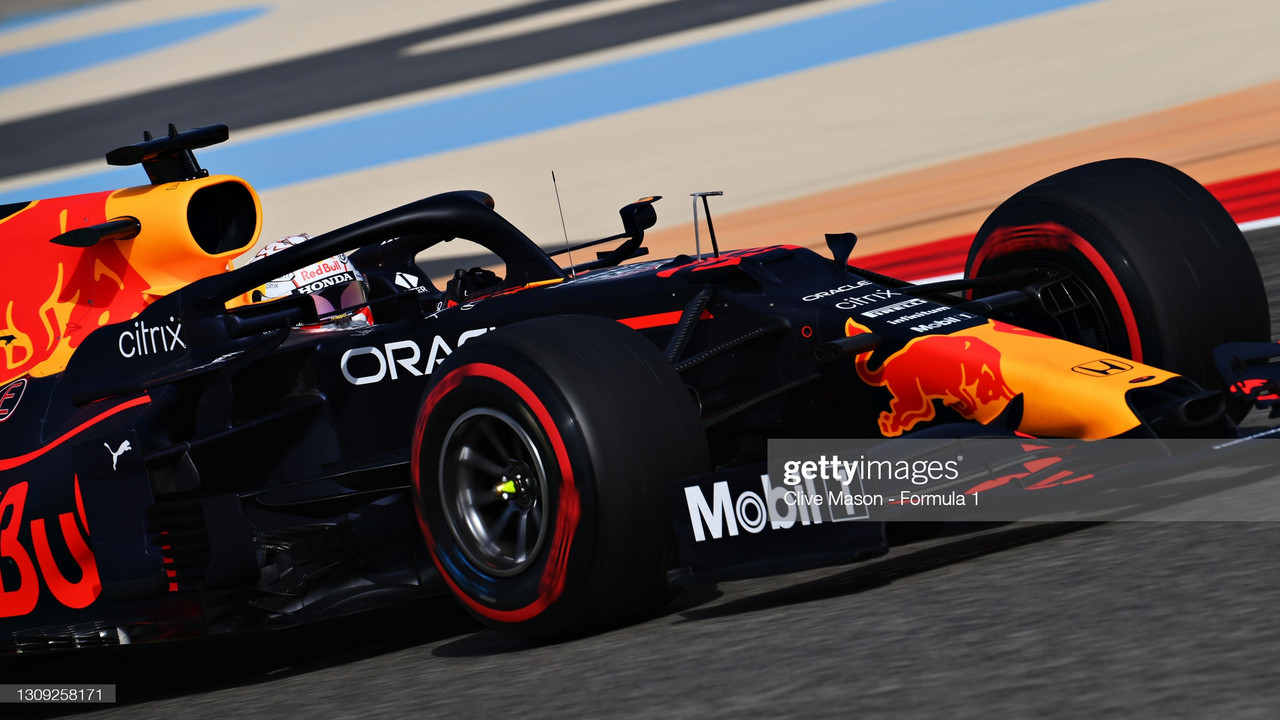 Verstappen taming the raging bull
Setting a 1.31.394 Max Verstappen starts the year taming the Red Bull that was so unstable last year appearing to have zero issues with the rear end.
Behind was Valtteri Bottas who continues to have a positive start to the weekend compared to his Mercedes teammate finishing 0.298 seconds behind Verstappen.
Next was a happy surprise. Lando Norris in his McLaren put in a great time in the morning session being just over half a second behind the leader Verstappen, beating Sir Lewis Hamilton in the process who ended up P4.
Charles Leclerc was next in line placing his Ferrari in P5 and the last of the runners to be in the 1.31's. Behind was Sergio Perez who will be happy to have his first session in a new car run so smoothly.
The sister team of Alpha Tauri was close behind with Pierre Gasly. The Frenchman putting in the most laps of the session after having the most laps in testing as well making him easily the most experienced this year.
Closing out the top 10 was a very interesting group of drivers. In P8 Carlos Sainz was getting to grips with a new car just ahead of Daniel Ricciardo who was doing the same but interestingly enough was that Antonio Giovinazzi in the Alfa Romeo ended up in P10.
Kimi Raikkonen was close behind his teammate just outpacing old teammate Sebastian Vettel in his new Aston Martin. Continuing the two-by-two nature saw Vettel's teammate Lance Stroll slot in behind in P13.
A surprisingly irate Yuki Tsunoda was frustrated with traffic on his way to bringing the car in P14 before another teammate duo of Esteban Ocon and Fernando Alonso in the Alpine came close behind.
The last four were as predictable as could be. Williams was ahead of Haas and George Russell was ahead of Nicholas Latfifi with Mick Schumacher also ahead of teammate Nikita Mazepin.
The morning session was a very mistake-free session after having testing in the same location with teams already doing quicker runs. Race runs should be interesting to see later on as the sun begins to set.