 CM Punk, real name Phillip Jack Brooks caused a major scene when a reporter asked him about his former employers, WWE during a recent interview to promote his debut in Ultimate Fighting Championship.
The 37-year-old has spoken openly in the past about his distaste for the company, and after having the reporter escorted from the interview due to a seemingly harmless question he will only have drawn more attention.
Punk was suspended from WWE in 2014 after failing to show up to two scheduled television shows Raw and Smackdown despite being advertised,he was then suspended for two months, before the former Ring of Honor star was fired on his wedding way leading to a series of telling interviews about his time with the company.
Further Controversy
Interviewer Kevin Wong allegedly questioned the now UFC fighter regarding the people who are questioning his motives in signing with the fighting company, to which the man from Chicago replied.
"I do not justify stupidity with an answer - I don't give a shit what anybody thinks of me, whether I'm going to fight or not. I know what I am going to do."
With an answer as aggressive as this, many reporters would back away and lead the interview in a different direction, Wong did not, as on behalf of Complex Magazine he asked Punk about his time in WWE despite knowing full well of it's sensitive surroundings.
Pushing for an answer the former 'straight edged superstar' gave him one that was bordering on the repetitive, as he has repeated the same answer numerous times throughout many interviews.
"I've been there, I've done that, and I've accomplished everything I was going to."
UFC Debut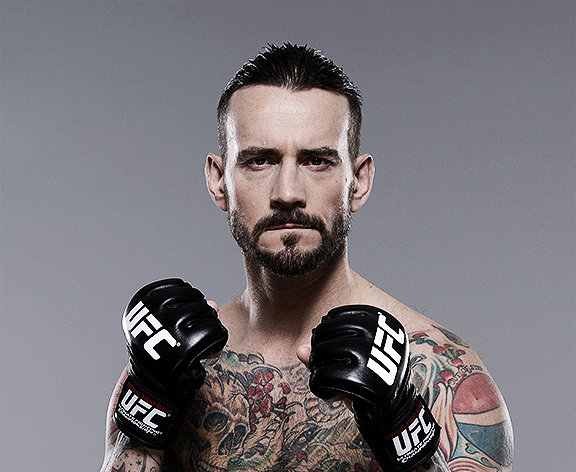 The 37-year-old has been in training now since June 2015 and with no previous fighting experience he wanted to gain the know how before jumping straight into the octogan.
A debut fight is almost set as Mickey Gall is the rumored favorite to the first man to set foot inside the cage with Punk in mid 2016 providing he beats Mike Jackson in Las Vegas on Saturday night.
With his debut a hot topic Wong decided to ask about whether Brooks was 'anxious' or 'intimidated' regarding making the switch from professional wrestling to Ultimate Fighting to which he replied in typical fashion.
"I get this question a lot, and it is like you guys think I am an idiot. Like I did not know MMA was not pre-determined or something".
After a brief swap of words in which Punk aimed to belittle the reporter, despite Wong apologizing for his seemingly harmless question the former Paul Heyman guy then followed up with a question of his own.
"Your question is insulting. You're asking me if I know the difference between the WWE and the UFC?"
Return to WWE?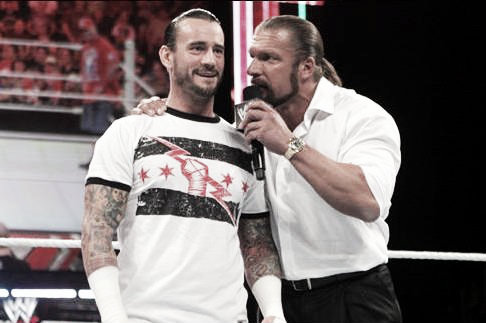 Despite Punk looking set for a future with Dana White, the door has always been left open for a return to WWE that is according to Chairman Vince McMahon.
The 70-year-old appeared on an episode of The Steve Austin Show podcast in which he offered a public apology to his former employee and gestured that the door was open for his return.
Punk rejected the apology on a second appearance of Colt Cobana's The Art of Wrestling stating that his apology was insincere and a "publicity stunt."
Current WWE Vice President Triple H real name Paul Levesque was a major subject of the former star's outbursts as he cited his feud with 'the game' as "halting his momentum" as the 'king of kings' went back into retirement shortly after beating him.
Levesque also commented on his quitting of the company saying "If this wasn't his passion anymore, then he shouldn't be here. You can't do this job if you don't love it."
The questions surrounding his exit have existed since day one and nearly two years later do not look set to alleviate anytime soon, with his UFC debut looming Punk is clearly wanting to focus on his first physical fight rather than the controversy surrounding his former company.