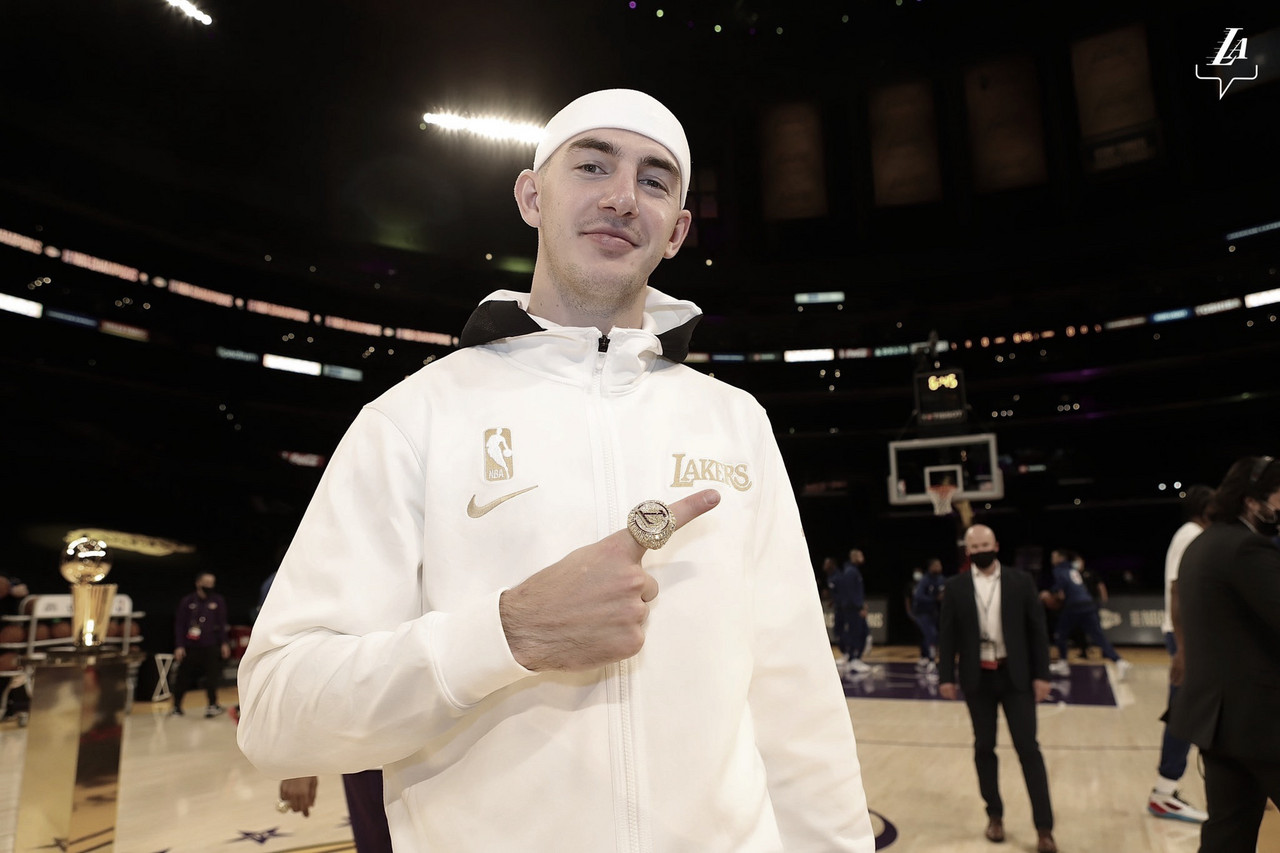 Since his arrival to the league from Texas A&M, Alex Caruso has earned the hearts of almost every NBA fan in the world.
The love he gets in Los Angeles is unlike any other. A prove of this is the fact that after LeBron James and Anthony Davis, no other member of the Lakers finished with more fan votes for the 2021 NBA All-Star Game than Caruso.
'CaruShow', who played a key role in the Los Angeles Lakers championship run last season, has agreed to a multi-year sneaker deal with ANTA, according to ESPN's Nick De Paula.
BREAKING: Alex Caruso has agreed to a multi-year sneaker deal with ANTA.

The #Lakers guard is debuting with the brand tonight and wearing the KT Light 4. pic.twitter.com/t2B3zRBGJ7

— Nick DePaula (@NickDePaula) February 19, 2021
Caruso joins Golden State Warriors guard Klay Thompson, Warriors big man Kevon Looney, Charlotte Hornets forward Gordon Hayward and free agent Jacob Evans in the ANTA family.
Although he only averages 5.5 points per game, this could be a great move by the Chinese company considering the amount of attention Caruso gets.
ESPN's Nick De Paula also reported ANTA has more than 10,000 stores in China.