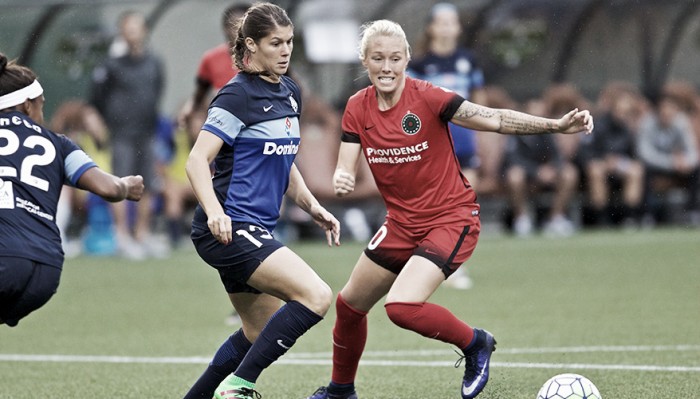 The Portland Thorns waived defender McKenzie Berryhill to make room on their roster for midfielder Kendall Johnson. Berryhill appeared in five games for the Thorns with two starts and played 182 minutes. Johnson was activated from the 45-day disabled list and played in 17 games for the Thorns in the 2015 season.
She previously played for Sky Blue FC and was picked up in the second round as the 12th overall pick in the 2013 NWSL College Draft.
Berryhill was selected by the Thorns in the third round (21st overall) during the 2016 NWSL College Draft and previously played for Arizona State University.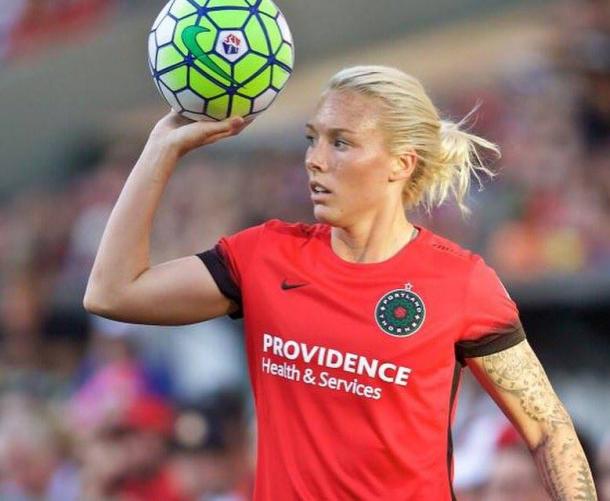 Berryhill gains new home
Berryhill was not without a team for long as the Orlando Pride took her off of waivers. The Pride lost a defender in Steph Catley from a season-ending metatarsal fracture and hamstring strain suffered during the Olympics.
Pride Head Coach Tom Sermani commented in the official press release by the Orlando Pride, "We see her potential and really like her defensive qualities from the footage we've watched. She's a pure defender: dominant and tough."
With four games left in the season, Berryhill is ready to take on the Pride and contribute to the team.
"I'm excited for the new experience and opportunity that Orlando has given me and I am ready to dive right in and get to work," Berryhill said.
In her collegiate career, Berryhill played in 76 matches for ASU and scored six goals for the Sun Devils. In her four-year career Berryhill earned First-Team All-Pac 12 honors and NSCAA First-Team All-Pacific Region honors.
The Pride is on the road for their next two matches, playing the Houston Dash this weekend on September 3 then Sky Blue on the 7th before returning home to host Sky Blue and FC Kansas City for their final two games of the season.